Winmate Blog
Hygienic IP65~IP69K Protected Panel PCs Designed to Meet Food & Beverage Manufacturing Challenges
2021/07/30
SAustralia's food and beverage processing industries are worth approximately $26 billion to the economy and employ almost 235,000 people. It is a vital industry because it produces goods for the local market and is also a net exporter of foodstuffs and beverages. When combined with the related sectors of agriculture, forestry, and fishing, then the figure balloons to almost $54 billion. All food processing businesses need plant and equipment that does the job and are reliable and designed to meet the environments in which they work. This includes various plants – from conveyors belts and packaging equipment to sorting and mixing machinery. Any hiccup can have catastrophic consequences. One slight mishap can cause the whole operation to close, deadlines to be missed, or food and beverage products to spoil. It's money down the drain. What preventative plant and maintenance managers need to have are the tools to make sure this never happens.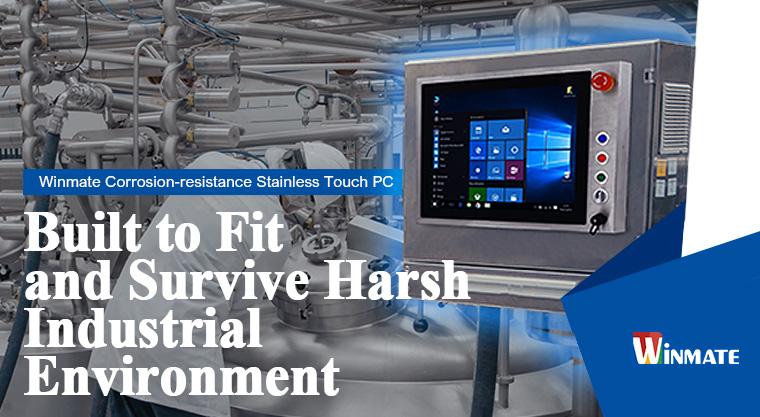 Human Machine Interface (HMI) and Panel PCs are the brains and virtual eyes and ears of any food or beverage processing plant. A Panel PC is 'smarter' than an HMI, but both have a place in the manufacturing process depending on users' needs. The number of devices needed depends on what needs monitoring, giving plant managers and workers feedback on how their machinery is performing. Is the production run on schedule? Are packaged products being filled to the correct capacity? Is critical machinery working at its optimum performance? HMI and Panel PCs have many standard features, however those in the food. The processing market needs a few more due to the type of environment they are placed.
These include
Rugged internal componentry there's nothing delicate about the food processing industry. Devices get knocked around. Having robust motherboards and peripheral componentry is vital.
Being waterproof. This is not only because the plant is cleaned daily with water and other fluid-based material. By its nature, food and beverage production usually has a liquid component. A good HMI or PC Panel will also have waterproof buttons, connectors, and antenna.
Having a multi-touch resistive touchscreen that provides accurate touch control. This feature is sometimes overlooked, which can lead to frustration by users. They need to have an optical bonding LCD, which is ideal for moist and humid environments.
It must meet hygiene standards. This is self-evident for this kind of working environment and a must-have tick when making a purchasing decision.
Monitoring plant and produce during food and beverage production is a critical component in the manufacturing process. Broken equipment, spillages, and unforeseen downtime can hit the bottom line – something every business wants to avoid. A rugged device with quality componentry driving means the chances of unwanted emergencies are reduced.