Overview
For more than 25 years, Winmate Inc. has been the global leader in developing advanced rugged, mobile technologies for industries operating in the most challenging environments. These include warehouse/ logistics, Infrastructure, Healthcare,Automotive Industry, Marine, Defence, Food & Chemical Industry and industry Automation.
As one of the first companies to start manufacturing industrial displays and touch screen devices, the company has continued to refine its signature 'rugged' technology and engineering expertise to create high-performance products, including:
Rugged Tablet PCs
Ultra-Rugged Tablet PCs
Rugged Laptop
Intelligent Radio Gateway
Multi-mode PoC Radios
Industrial Panel PC
Embedded Applications
Industrial Display Solutions
Vehicle Mounted Computers
Defence/ Marine/ ATEX Grade Solutions
Healthcare Grade Solutions
Asides from developing hardware for ODM/OEM and system integrators worldwide, Winmate Inc. also specializes in customized solutions for unique industrial applications as per customer requirements.
Automotive Industry
Healthcare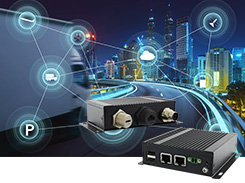 Industrial IoT
Industry Automation
Defence
Marine
Leading Rugged Solutions Provider
Today, Winmate Inc. is at the forefront of Industry 4.0 with its technological innovations, offering a wide range of Rugged Smart Solutions aimed at revolutionizing the manufacturing sector by integrating intelligent systems that advance the Internet of Everything (IoE).
From R&D to manufacturing to in-house testing, Winmate Inc. manages the entire product development process with ready-made products available for quick deployment. Winmate's innovative approach has helped countless enterprises at every level with equipment automation and seamless Industrial Internet of Things (IIoT) integration.
Winmate's International Presence
Headquartered in Taiwan, Winmate also operates in the U.S, Canada, and China. Furthermore, the company has a strategic alliance of partners spanning across six continents, serving a global range of vertical markets, including industrial manufacturing, field services, oil and gas, marine, Defence, healthcare, warehouse, and transportation.
Why Winmate
Winmate is not simply providing devices for niche industrial accounts but more focusing on innovating rugged technology with rich features to serve in harsh, hospitality, tough and hazardous conditions.
Self-Owned Lab instruments are available for branding party to perform extreme tests in different conditions.
Small quantity to support Pilot-Run for customers to perform functionality test and quality check.
Over 40% of team members are certified with PMP qualifications.
Support Branding party to obtain regional and country-entry certifications.
Years experiences in dealing with transnational corporation to deliver ODM/OEM projects.
Remote support could be provided within 24 hours.
6 modernized SMT lines and 10 assembly lines in Taiwan factory.
With professional technical support, strict quality control system and self-owned factory.
Design Technology Capabilities
Winmate provides a complete portfolio of products, services, and design solutions in assessment and protection. Our agile processes and innovative technologies are underpinned by a multi-disciplined team of world-class chemical, electrical, mechanical, and material-science engineers and scientists. Winmate for complete excellence in everything we do. Innovative as well as technological trouble solvers who react critically and resourcefully to the demands of modern technology innovation. This summarizes the spirit and strategy of the Winmate style technology team when addressing complicated engineering challenges as well as dilemmas.
Winmate abides by a four-stage process for in-house development of new item designs and innovations-- a time-tested method that has assisted create numerous groundbreaking innovations and also services for their consumers. The style cycle is a model planned to be the main device to aid Winmate to create and evaluating products/solutions. The Winmate style cycle consists of four significant phases as they connect to the purposes of the new product advancement.
Service
Service and support when and where you need it / Warranty
All Winmate products come standard with a 1-year manufacturer's warranty. Additionally, our extended warranty services, offered up to 3 years, provide extra peace of mind that any problem will be solved quickly and effectively. Winmate also offers tailored service contracts to meet our partners' specific needs.
With service and support centers throughout the globe, we are able to respond quickly and efficiently to ensure uninterrupted productivity for our customers. We are committed to speedy turnaround times on repairs and service needs.
Warranty
Winmate provides 1 year product manufacturer's warranty from the date of shipment from Winmate to the customers. For any non-conformance or defects caused by Winmate's manufacturing processes, Winmate will provide repair or replacement without labor and material charges.
Winmate also offers an extended warranty provides you with budgetary ease and convenience plus the peace of mind that any problem will be solved quickly and effectively. Extended warranty services are offered up to 3 years.
Service Center
Winmate offers dedicated service centers to fulfill your service needs. With the wide range of products that we have, Winmate has on-going training programs for each product to make sure our technicians and engineers are well trained and dedicated to service any issue to respond to your technical needs in a timely manner.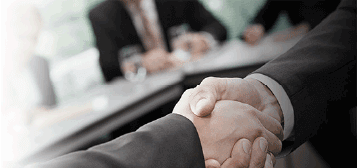 Global Reaches
With service offices throughout the U.S., Canada, China and Taiwan, Winmate is able to offer responsive, reliable and quick customer support on all of our products.