About Winmate
Overview
Corporate Responsibility
Engineering
Ruggedness
Customization
Certification
Overview
For more than 25 years, Winmate Inc. has been the global leader in developing advanced rugged, mobile technologies for industries operating in the most challenging environments. These include warehouse/ logistics, Infrastructure, Healthcare,Automotive Industry, Marine, Military, Food & Chemical Industry and industry Automation.
As one of the first companies to start manufacturing industrial displays and touch screen devices, the company has continued to refine its signature 'rugged' technology and engineering expertise to create high-performance products, including:
Rugged Tablet PCs
Ultra-Rugged Tablet PCs
Industrial Panel PCs
Embedded Applications
Industrial Display Solutions
Vehicle Mounted Computers
Military/ Marine/ ATEX Grade Solutions
Healthcare Grade Solutions
Asides from developing hardware for ODM/OEM and system integrators worldwide, Winmate Inc. also specializes in customized solutions for unique industrial applications as per customer requirements.
Automotive Industry
Healthcare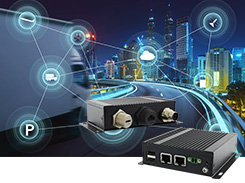 Industrial IoT
Industry Automation
Military
Marine
Leading Rugged Solutions Provider
Today, Winmate Inc. is at the forefront of Industry 4.0 with its technological innovations, offering a wide range of Rugged Smart Solutions aimed at revolutionizing the manufacturing sector by integrating intelligent systems that advance the Internet of Everything (IoE).
From R&D to manufacturing to in-house testing, Winmate Inc. manages the entire product development process with ready-made products available for quick deployment. Winmate's innovative approach has helped countless enterprises at every level with equipment automation and seamless Industrial Internet of Things (IIoT) integration.
Winmate's International Presence
Headquartered in Taiwan, Winmate also operates in the U.S, Canada, and China. Furthermore, the company has a strategic alliance of partners spanning across six continents, serving a global range of vertical markets, including industrial manufacturing, field services, oil and gas, marine, military, healthcare, warehouse, and transportation.
---
Why Winmate
Built on a foundation of operational excellence and innovative technology, Winmate is more than just a storefront for clients. From research and development to manufacturing, and in-house testing, we manage the entire product development process to ensure you have access to the most robust, current, safe and rugged mobile technologies available.
With service offices throughout the U.S., Canada, China and Taiwan, Winmate is able to offer responsive, reliable and quick customer support on all of our products.
At Winmate, six core capabilities enable us to deliver superior products and service to customers:
---
Service
Service and support when and where you need it / Warranty
All Winmate products come standard with a 1-year manufacturer's warranty. Additionally, our extended warranty services, offered up to 3 years, provide extra peace of mind that any problem will be solved quickly and effectively. Winmate also offers tailored service contracts to meet our partners' specific needs.
With service and support centers throughout the globe, we are able to respond quickly and efficiently to ensure uninterrupted productivity for our customers. We are committed to speedy turnaround times on repairs and service needs.
Warranty
Winmate provides 1 year product manufacturer's warranty from the date of shipment from Winmate to the customers. For any non-conformance or defects caused by Winmate's manufacturing processes, Winmate will provide repair or replacement without labor and material charges.
Winmate also offers an extended warranty provides you with budgetary ease and convenience plus the peace of mind that any problem will be solved quickly and effectively. Extended warranty services are offered up to 3 years.
Service Center
Winmate offers dedicated service centers to fulfill your service needs. With the wide range of products that we have, Winmate has on-going training programs for each product to make sure our technicians and engineers are well trained and dedicated to service any issue to respond to your technical needs in a timely manner.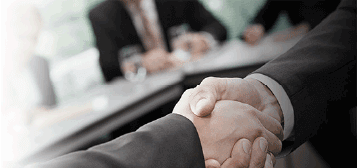 Global Reaches
With service offices throughout the U.S., Canada, China and Taiwan, Winmate is able to offer responsive, reliable and quick customer support on all of our products.
Corporate Responsibility
Sourcing Policy for Conflict Mineral
As Reported by EICC (Electronic Industry Citizenship Coalition) and GeSI (Global e-Sustainability inititive ), that the origin of these minerals has become the Democratic Republic of Congo's Main revenue sources of armed rebel groups, to deal in arms, continued its bloody conflict between government forces, devastated the local civilian population, thus triggering international disputes.
Winmate INC, as the global citizen, we declare and commit to refuse the application of metals from fighting region; meanwhile, we request Winmate INC supply chain to obey and guarantee the things below:
Conduct your operation in a way of social and environmental responsibility
Not use the conflict minerals originated from the Democratic Republic of the Congo (DRC) and its adjoining countries
Make the same requirements to your upstream suppliers
Remark
Conflict metal: The minerals composed of columbite-tantalite, cassiterite, wolframite and gold from the fighting region of Democratic Republic of the Congo (DRC). These minerals are refined into tantalum (Ta), tin (Sn), tungsten (W) (referred as 3 T's), cobalt (Co) and gold (Au), respectively, and are used in electronics and other products. In the near future, the metals produced by some smelters may be banned, therefore all of our key suppliers are required to map their supply chains for the metals in their components back down to smelter and then to source.
Engineering
Strategic partnerships and engineering expertise
For enterprises operating in rugged or potentially hazardous environments, access to the latest technology built specifically for these demanding industries is imperative. At Winmate, we have the engineering expertise and strategic partnerships with technology companies to provide customers the leading edge in industrial-grade communications tools that maximize operational efficiency, safety, asset tracking and data management.
Winmate also has the advantage of gaining early access to the latest technologies with partners such as Microsoft, Intel, Texas Instruments, u-blox, Sierra, and more, providing our customers with the latest technology and software available.
*Names used in this publication are for identification purposes only and may be trademarks of their respective companies.
Product Development Flow
Solution Design
At Winmate, we specialize in full-scope solution design for enterprise customers operating in challenging environments. From mechanical and hardware solutions to software customization, and verification and validation, Winmate executes every step of the engineering process.
Mechanical solution design

System design: Sheet metal, double injection plastics, castings
Packing design
Thermal Solution

Hardware solution design
Software solution design

System software
Firmware
Device drivers

Verification and Validation

Reliability testing
Functional test
Regulatory certification
Ruggedness
Built to withstand the rigors of the harshest environments
Winmate understands the need for ruggedness and uninterrupted productivity when it comes to operating in challenging environments. Our rugged, mobile tablets, handhelds and fixed-mount displays increase operational efficiencies, integrate seamlessly into enterprise, and deliver low-cost reliability for data collection and communications.
Whether tracking a fleet, mapping a mine, or monitoring equipment and production on an oil rig, Winmate provides a variety of rugged form factors with flexible options for connectivity, and data collection and management.
Winmate's rugged mobile solutions are built to withstand rigors of the harshest environments and every product undergoes the scrutiny of two standards: Ingress Protection (IP) rating system and United States Military Standard Environmental Engineering Considerations and Laboratory Tests Standard (MIL-STD). Our rugged mobile devices are built to last, reducing total cost of ownership over time.
Total Cost of Ownership (TCO)
Consumer grade products with their lower initial cost may seem to be the more attraction option for enterprise and businesses for their computing need. However, one can do a simple analysis of total cost of owership (TCO) to reveal that consumer grade products can end up costing the enterprise and business much more. Considering the computing needs of enterprise and businesses, the cost of devices is not just the initial purchase cost, but we also need to examine the cost of operation and most importantly, cost of failures.
Each non-rugged device failure can cost an organization in upwards of 200 minutes of labor including productivity loss, IT support, diagnosis & time required to replace and redeploy, this failure rates of non-rugged device was a leading contributor to TCO. This business interruption is detrimental in terms of cost and also continual operation. As a rugged product manufacturer, Winmate is placing increasing emphasis on mobile device ruggedness and has implemented various designs to address the harsh environment as well as Low TCO, for example:
High brightness panel for outdoor use
Physical keypad / stylus for rapid data entry while gloves on
IP65 up to IP67 for water and dust proof
Wide range operating temperature e.g. up to -20°C~ 60°C
Compliant with MIL-STD-810F for shock , drop and vibration
MIL-STD-810F/G
The MIL-STD-810 test series are approved for use by all departments and agencies of the United States Department of Defense (DoD). MIL-STD-810 addresses a broad range of environmental conditions that include: low pressure for altitude testing; exposure to high and low temperatures plus temperature shock (both operating and in storage); rain (including wind blown and freezing rain); humidity, fungus, salt fog for rust testing; sand and dust exposure;explosive atmosphere; leakage; acceleration; shock and transport shock; gunfire vibration; and random vibration. The standard describes environmental management and engineering processes that can be of enormous value to generate confidence in the environmental worthiness and overall durability of a system design.
| | |
| --- | --- |
| MIL-STD-810 Method 501.4 | High Temperature |
| MIL-STD-810 Method 502.4 | Low Temperature |
| MIL-STD-810 Method 507.4 | Humidity |
| MIL-STD-810 Method 514.5 | Vibration |
| MIL-STD-810 Method 516.5 | Shock |
MIL-STD-461E/F
MIL-STD-461 is a United States Military Standard that describes how to test equipment for electromagnetic compatibility. Specifically, MIL-STD-461F details testing specification to ensure the conducted emissions (CE), conducted susceptibility (CS), radiated emissions (RE), and radiated susceptibility (RS) of a system can meet the requirements for the control of electromagnetic interference.
| | |
| --- | --- |
| MIL-STD-461 Method - CE101 / CE102 | Conducted Emissions |
| MIL-STD-461 Method - CS101 / CS106 / CS109 / CS114 / CS115 / CS116 | Conducted Susceptibility |
| MIL-STD-461 Method - RS101 / RS103 | Radiated Susceptibility |
| MIL-STD-461 Method - RE101 / RE102 | Radiated Emissions |
Ingress Protection (IP)
International Protection Rating consists of the letters IP followed by two digits or one digit and one letter and an optional letter. As defined in international standard IEC 60529, IP Code classifies and rates the degrees of protection provided against the intrusion of solid objects (including body parts like hands and fingers), dust, accidental contact, and water in mechanical casings and with electrical enclosures. The standard aims to provide users more detailed information than vague marketing terms such as waterproof.
IP (Ingress Protection) Ratings Guide
Customization
Flexible solutions customized to meet your needs
All Winmate technologies are designed to be flexible to ensure seamless enterprise integration at any level. From rebranding to software and hardware configuration, every product may be customized to fit your needs.
Custom Branding
Our standard product lines may be privately branded or co-branded to represent your company. Customization options include branded hardware and software colors, logo integration, and software tailored to your company with custom start-up screens, application configuration, and more.

Custom OS Images / Software Configuration
Winmate offers customized OS images with your specified software, settings and drivers - all pre-loaded, configured, and installed before delivery. This allows you to have units tailor-made, and ready to be deployed for seamless integration into enterprise, saving you valuable time, resources and money.
Custom Modules / Sensor Integration
At Winmate we know flexibility through modularity is also important, which is why we designed our standard mobile products with expansion capabilities. With our design build expertise, we can integrate any specified hardware modules and sensors into our standard mobile products to create a solution customized to your industry or application, all while reducing your cost and risk.
---
Reliability
The highest standards in reliability and service
At Winmate, reliability, service and support are part of our foundation.This is why we've invested significantly in our state-of-the-art testing facility and placing service centers throughout the world.
Our in-house testing facility allows Winmate to achieve high standards of product reliability and ruggedness with the shortest possible product development cycle. Rather than outsource this critical component, we are able to perform vibration, drop, thermal and dry heat, and EMC and EMI tests, as well as radio emission and susceptibility, giving Winmate the market advantage in speed and quality.
Certification
Meeting industrial certifications specific to different industries
At Winmate we developed and implemented a quality management system based on a process management approach. This allows us to maintain consistency in product service and support, and meet all applicable regulatory requirements, while remaining nimble and flexible enough to evolve with technology and industry need. The quality system complies with the international standard ISO 9001:2015 and the standards which apply to related industries.
Certification
Registration Date
Expiration Date
Certifying Agency
Quality Management Systems (QMS)
ISO 9001:2015 Registered
2019/8/22
2022/8/22
SGS
ISO 14001:2015 Registered
2019/8/22
2022/8/22
SGS
Other registrations, certifications and special process capabilities
IECQ QC 080000: 2017
2019/9/5
2022/9/4
SGS
ISO 13485: 2016
2018/12/19
2021/12/19
SGS
IEC80079-34: 2011
2015/6/20
2021/6/29
CSA
Winmate promotes standardization of material, facilities, and engineering practices to improve industrial safety standards and regulations, while reducing the total cost of ownership and acquisition cycle time. Our materials, tools, facilities, engineering, and testing practices are designed to ensure reliability and durability.
logo
Specification
Rule Definition
MIL-STD-810G
The MIL-STD-810 test series are approved for use by all departments and agencies of the United States Department of Defense (DoD). MIL-STD-810 addresses a broad range of environmental conditions that include: low pressure for altitude testing; exposure to high and low temperatures plus temperature shock (both operating and in storage); rain (including wind blown and freezing rain); humidity, fungus, salt fog for rust testing; sand and dust exposure; explosive atmosphere; leakage; acceleration; shock and transport shock; gunfire vibration; and random vibration.
MIL-STD-461F
MIL-STD-461 is a United States Military Standard that describes how to test equipment for electromagnetic compatibility.
Specifically, MIL-STD 461F details testing specification to ensure the conducted emissions (CE), conducted susceptibility (CS), radiated emissions (RE), and radiated susceptibility (RS) of a system can meet the requirements for the control of electromagnetic interference.
EN50155
The EN50155 standard is a guidebook that governs the design and testing of electronic equipment used on railway vehicles and related rail applications. To meet the EN50155 requirement, the components must go through a series of strict tests including EMC, cooling, damp heat, salt mist, vibration, and shock tests.
EN61373
This International Standard specifies the requirements for testing equipment for railway vehicles which are subjected to vibrations and shock. To ensure the operation of the equipments, it has to withstand tests of reasonable duration to simulate the service condition throughout its expected life.
Test carried out on Winmate Equipment using test values for Category 1 Body Mounted, Class B, which is defined as anything mounted inside an equipment case which is turn mounted directly on or under the car body.
Class 1 Division 2 Group A-D and ATEX
Winmate has addressed the Request for Panel PC equipment that can withstand Hazardous Location (Hazloc), where flammable substance may be present with C1D2 (for US and Canada market) and ATEX (for European market) certification on 15-inch Stainless Panel PC. In the US market we follow NEC, which place Hazloc into classes, divisions, and groups. For the rest of the market, IEC Classifies Hazloc by zones.
DNV 2.4, IEC60945, IACS-E10
Winmate marine products are built and tested according to DNV standard certification 2.4, IEC60945, and IACS-E10 and most of the products are certified by Det Norske Veritas (DNV), the Norwegian foundation internationally certifying materials, components and system relevant to safe operation and quality of ships
IEC 61850-3
IEC 61850-3 is a standard that outlines a comprehensive safety framework for substation automation, transmission & delivery (T&D) automation, and smart grid application. The standard emphasizes the EMI immunity and environmental requirements for communications networks. The product that meets the IEC 61850-3 standard provides full-range, redundant power supply which ensures the high quality of electricity transmission