Careers
At Winmate, we are proud to offer rewarding careers in an atmosphere that stimulates creativity. We encourage autonomy and strive to create a high-quality workplace. Explore our opportunities and join our dynamic team today!
If you are hardworking, open minded, creative and passionate we will gladly welcome you on-board.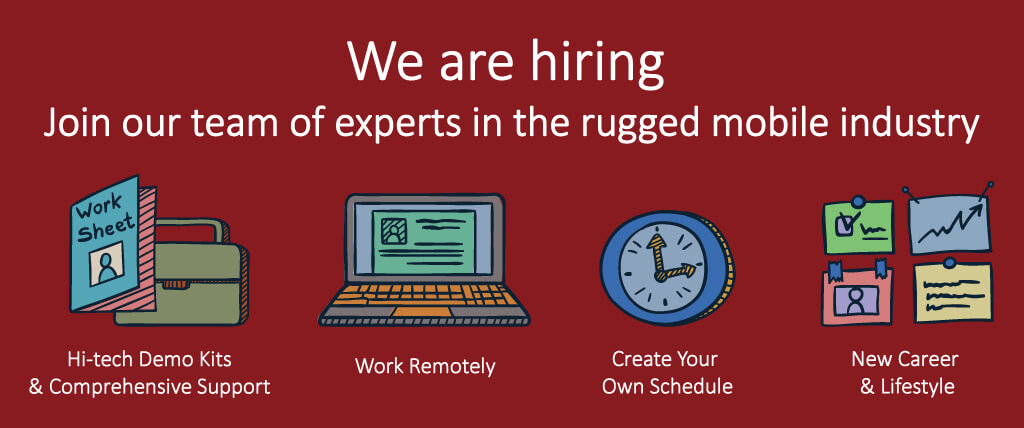 Sales Director with locally at your country
Responsible for the strategy and execution of their respective Sales Team, providing leadership towards the achievement of maximum sales, profitability and growth. As the leader for the Winmate, the Director, Sales creates a vision for their team and ensures their effectiveness by organizing analytics, improving processes. The position creates an environment of unified vision between vendor and Winmate and acts as an advocate to spread vendors sales strategy throughout business.
The Director, Sales has an expert knowledge of the business, and is able to leverage Winmate's strengths to build relationships and grow our brand. Responsible for mentoring, developing and motivating their Sales team; creates a high performance culture and a pipeline of successors to all leadership positions within their team.
Sales: Creates a vision and strategy for respective business/sales team, provides leadership in achieving maximum sales, profitability and growth. Uses sales data, CRM and metrics to implement systems and processes to grow and improve sales team. Has a Senior-Level understanding of the marketplace and trends, able to find solutions to shortcomings in sales numbers through actively managing opportunities. Ensures their Sales Team is meeting the expectations of the business unit by measuring performance results against goals.
Relationship Building: Creates a partnership with vendor and customers with trust and respect as foundational elements. Dedicated to leveraging relationships to enhance brand, sales and profitability. Acts with vendors, customers and Winmate in mind during all decision making.
What We Are Looking For
Typically requires a minimum of 18 years of related experience with a 4 year degree; or 15 years and an advanced degree; or equivalent experience.
Ability to identify market opportunities and business drivers to optimize strategy and influence top and bottom line.
Fluency in English.
Prior experience and in depth understanding of similar industries is highly advantageous.
---
Business Development Manager with locally at your country
As a Business Development Manager, you'll develop revenue for the region by identifying and securing project accounts that are competitively-held in large regional markets.
Actively participate in team-based selling activities when appropriate.
Conduct all sales activities and processes within the parameters of the Winmate Sales process, utilizing the corporate tools and resources provided.
Develop and build sales volume and revenue to a sustainable level within new accounts.
Enable a smooth transition to an appropriate Sales role within the region to maintain the account and preserve the ongoing customer relationship, once the relationship is firm and headed for longer-term results.
Make the initial key contact with customer to develop/establish productive and collaborative relationships with customer decision-makers, influencing them by using consultative selling skills to discover, diagnose, and solidify their needs and propose and deliver world-class solutions.
Maintain Customer Relationship Management (CRM) information so the Region Lead can accurately complete monthly forecasts of expected sales volume by account and product line.
Maintain up-to-date client information and provide reports as requested.
What We Are Looking For
A Bachelor's degree in Tablet/ Laptop/ PPC/ Display Business Administration or a related field, or an equivalent level of experience.
Three or more years of successful product selling experience.
Advanced selling skills, including qualifying prospects, lead generation, new business development, account penetration, strategic selling, conceptual selling, issues-based selling, consultative selling, negotiation, and contracts (closing).
Strong organizational and problem-solving skills, as well as the ability to collaborate and negotiate.
Excellent verbal, written, and interpersonal communication abilities with a strong emphasis on listening.
Don't see what you're looking for but
still interested in working with us?