F65EAC-IK32
Full IP65 Box IPC, Intel® Core™ i5-7200U
Discontinued (EOL)
The F65EAC-IK32 has been phased out and replaced by the F65EAC-IT32. For more information, please get in touch with us.
KEY FEATURES
Aluminum Profile with Fin, Full IP65 Box IPC
IP65 Ultra compact size with Fanless Design
Support M.2 SSD
One M.2 socket expansion
9~36V DC with isolation
7th Generation (kaby Lake) Intel® Core™ i5-7200U Processor
CERTIFICATIONS
M12 Connectors Ensure Waterproof Industrial Solution
For industrial applications that require a reliable waterproof computing system, the IP65 system's I/O ports are equipped with M12 connectors. M12 connectors' advantages for industrial cabling include easy assembly, compact size, and secure connection even under shock or vibration.
The Winmate Box PCs are built to serve fields' requirements to extend and individualize PCs to accommodate needs that are commonly distinct to their certain apps. With a wide variety of I/O support, package Box PCs await Market 4.0, created to support AI services for device vision and pc knowing applications. Expansion slots permit effortless maintenance and personalization.
As is standard along with the inserted Computers, the Winmate Box PCs are constructed to stand up to the severe atmospheres of industrial 4.0, with extended operating voltage and temperature variations. Moreover, processor chip array from 7th and 8th production Intel® Core™ CPUs, ensuring the Winmate Box PCs can efficiently deliver the power for any function.
---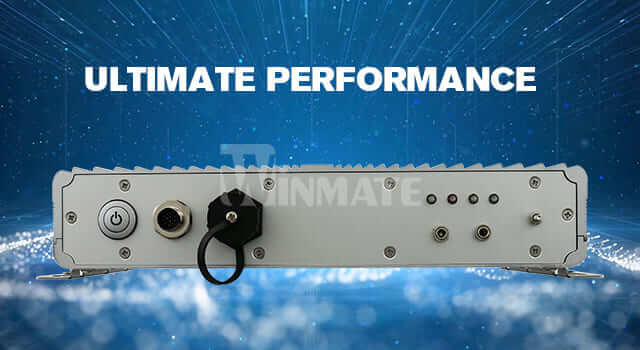 High-Performance Motherboard, 7/24 Continuous Operation
The built-in Intel® processor is compatible with wide operating temperature (-0 ~ 50 °C) and input voltage (9 ~ 36 V) to ensure easy, flexible deployment.
The system CPU operates at a clock speed of up to 3.1 GHz, supplemented by a maximum of 16 GB DDR4-2133 SO-DIMM RAM on one socket. Multiple I/O interfaces, such as an expansion slot Mini-PCIe, allow configurable applications and additional functions. With two USB ports, one COM port, and two Intel Gigabit Ethernet ports, there is a wide range of interfaces for input and output. The system has an RS-232 port, and a SIM card slot is also integrated as a serial connection. An mSATA SSD drive can be connected to the embedded computer via a SATA III port as mass storage. A corresponding microSD slot is available for connecting a microSD card. According to the order, the drives are configured before the system is delivered. A voltage range powers the computers from 9 VDC to 36 VDC. The professional Winmate Full IP65 BOX PC series computers operate at an operating temperature between 0 °C and 50 °C as standard.
---
Full Aluminum Alloy Enclosure, Compact, Low weight design, Excellent Heat Dissipation
Like the other Winmate series products, Box PC with IP65 also features a low-power, fanless design for superior energy efficiency, quiet operation, and an extended product lifecycle.
---
Sealed Construction complete IP65 Waterproof, Fanless, Noiseless, Low-power Consumption Design
It was built to provide a high-performance Box PC that can be employed in harsh industrial environments. To ensure optimal operation under extreme conditions, the corrosion-resistant stainless steel enclosure is IP65 rated for water and dust ingress resistance, providing sufficient protection in exposure to chemicals or lousy weather.
The Winmate Full IP65 BOX PC provides you with a professional modular embedded computer system with impressive computing power. The Full IP65 system with Intel Core i5-7200U Kaby Lake processor features Intel® HD Graphics 620 graphics and impresses with its outstanding CPU performance as well as its minimal power dissipation. The optimal interaction of the microprocessor with the external devices is given by using the Mini PCIe slot and the extensive digital I/O interfaces. Thus, the intelligent embedded computers of the Winmate Full IP65 BOX PC series show high flexibility and reliability for solutions in the context of industrial automation. The particular suitability of cost-efficient computers lies in multi-screen applications and computer-intensive image processing. In addition to intelligent transport systems, various applications in facility management and automation technology are seen as ideal areas of use.
Intel Core i5-7300U 2.6GHz (up to 3.5GHz)
1 x SO-DIMM, DDR4 2133 MHz, 4GB 8GB (Optional) 16GB (Optional)
1 x M.2 2242 SSD 128GB M.2 2242 SSD up to 512GB (Optional)
2 x Intel® Ethernet Controller
Windows 10 IoT Enterprise (64 bit) (Optional) Linux Ubuntu 20.04 (Optional)
260.4 x 193 x 50.1 mm(w/o desk mount bracket) 275.4 x 193 x 56.1 mm(w/i desk mount bracket)
10% to 90% RH, Non-Condensing
5Hz~500Hz / 1Grms / 3 axis
1 x M12 waterproof connector for 2 x USB2.0 1 x Waterproof USB Type-A Connector with cover
1 x M12 waterproof connector for RS232 2 x M12 waterproof connector for RS232 (Optional)
2 x M12 type connector for Giga LAN
1x M12 type connector for VGA output 1x M21 type connector for HDMI output (Optional)
2 x M.2 slot(1 for WiFi, 1 for SSD)
1 x LED Indicator for power 1 x LED Indicator for storage 2 x LED Indicator for LAN
1x M12 type connector for Digital 4 in/ 4 out (Optional)
1 x M12 waterproof connector for 9~36V DC
1 x Power Button with LED Indicator
External open wire Power cable with waterproof connector External USB cable with waterproof connector External COM cable with waterproof connector External LAN cable with waterproof connector External VGA cable with waterproof connector Waterproof caps RJ45 female-female converter
100~240V AC to DC Adapter with waterproof connector (Optional) Power Cord (Optional) External HDMI cable with waterproof connector (Optional) External DIDO cable with waterproof connector (Optional)