Overview
Specification
Accessories
Easy In-Vehicle Installation
Winmate FM07 series supports both VESA mount and RAM mounts to help you save the time and ease installing the vehicle-mounted computer. The FM07 is easily mounted and fully-rugged, helps you to have higher work efficiency.
---
Vehicle Power Solution
Wide power input with the ignition control feature detects the ignition signal status and allows users to control the on or off delay time setting through the customized software utility. Power input voltage varies by model.
---
programmable Function Keys
Save the time on finding your favored application on the screen by using 5 programmable function keys. Customize the function for your unique application.
---
Wireless Connectivity
The FM07 series vehicle-mounted computer features wireless connectivity Wi-Fi, BT, and GPS to help you stay connected no matter where a task brings you. Add an optional WWAN feature for your in-vehicle IoT application.
---
Built to Survive
The FM07 is a fixed mount computer built to survive the rigors of the road. Vibration and shock-resistant, the FM07 series is compliant with the MIL-STD-810G standard, IP65 water and dustproof with M12 waterproof connectors. Winmate's FM07 Series is built to survive extreme weather, operates through temperature changes from -20°C to 60°C and is suitable for cold storage applications.
Projected Capacitive Multi Touch Screen
NXP i.MX6 Dual Core, 1.0GHz
Onboard 16GB eMMC Onboard 32GB eMMC (Optional)
Linux Ubuntu 18.04 (Optional) Android 6.0 (Optional) Debian 7.0 (Optional) Linux 4.1.15 QT 5.5 (Optional)
MIL-STD-810G Method 516.6 Procedure I, 30 g for 18 ms
MIL-STD-810G Method 514.6 Procedure I, 1.60/ 1.96/ 2.18 g rms for XYZ/ 5-500 Hz
IP65, Dustproof and Waterproof
1 x Gigabit Ethernet LAN 10/100/100 Mbps (M12 type)
1 x Power Button, 5x Function Button (Programmable Function Key Configured by Winset)
188.75 x 144.75 x 39.5 mm
User Guide Driver CD M12 LAN Cable, 1.8m RS-232 Cable, 1.8m M12 Power Cable, 1.8m USB Cable, 0.3m CANBus Cable, 1.8m Wi-Fi Antenna Power Converter Cable Power Adapter
WWAN Antenna x 2 (Optional) Audio Cable, 0.3m (Optional) GPS Antenna, 3m (Optional)
9V-24V, with ignition control
STANDARD ACCESSORIES
M12 Power Cable
Model Name: PC-FM07
Part Number: 94J004L040K1
Adapter
Model Name: EA10681G
Part Number: 922D050W12VA
1.8m, 100-240V AC to 12V 50W DC
M12 LAN Cable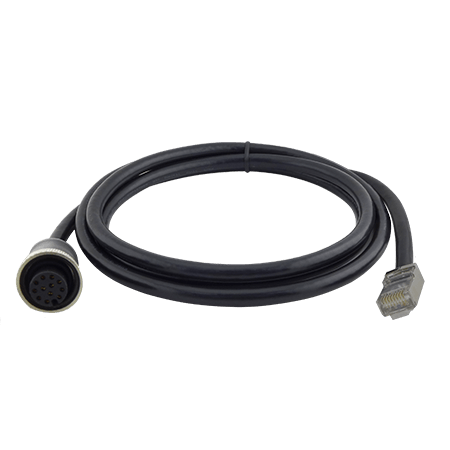 Model Name: LN-FM07
Part Number: 94I0120080K0
USB cable
Model Name: USC
Part Number: 9483098080K0
0.3m D-Sub 9 USB connector on dock to two standard USB host connectors
Power convert cable
Model Name: PCC-FM
Part Number: 94J602G030K2
Terminal block to adapter convert cable
Wi-Fi/BT Antenna
Model Name: WFA-FM07
Part Number: 397SM000000S
One dual band Wi-Fi antenna
RS232 Cable
Model Name: RSC
Part Number: 94G4094090K1
1.8m standard 9-Pin male com port cable
CANBUS+DIDO Cable
Model Name: CD-FM07
Part Number: 94E215L140K0
1.8m D-Sub 15 pin IP65 cable for CANBUS and DIDO
OPTIONAL ACCESSORIES
WWAN Antenna
Model Name: WWA-FOM07
Part Number: 397SM000000Q
WWAN antenna for higher accuracy
GPS Antenna
Model Name: GSA-FM
Part Number: 397SM000000N
Audio Cable
Model Name: AC-FM
Part Number: 94E215R060K0
Dsub 15 pin to Audio out cable