IQ30
Qualcomm Single Board Computer
KEY FEATURES
3.5" Form Factor (146 mm x 102 mm)
Qualcomm® Snapdragon™ 660 octa-core, 2.2 GHz CPU
Integrated LVDS, eDP (Optional)
3GB LPDDR4 (Optional 4GB), 32GB eMMC
Rear IO Supports 1 x COM, 2 x USB 2.0, 1 x USB Type C, 1 x LAN ,1 x SD slot
Qualcomm single board computer
CERTIFICATIONS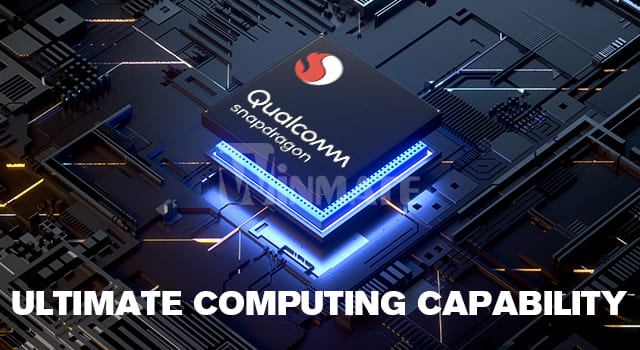 Snapdragon™ 660 Mobile Platform
The IQ30 SBC is powered by Qualcomm Snapdragon™ 660 processor that is suitable for Industrial IoT Applications. Taking advantage of Qualcomm'sPower Management IC (PMIC) innovative design, IQ30 features low power consumption offering performance, efficiency, and versatility for a variety of industrial and commercial applications.
---
Fanless Design
Winmate IPC's embedded single board computer (SBC) series with a wide range of powerful, compact, and flexible options in various form factors also offers various thermal solutions, from quiet, fanless design.
---
Fully integrated small-sized single-board computer
Space limitation is one of the constraints commonly seen in today's industrial environment. Winmate Arm series SBC series not only provides a palm-sized design to meet the space requirement but also comes with adequate necessary I/O interfaces for various applications.
---
LVDS Support
Winmate Arm Series SBC support LVDS, interface up to 1366x768; LVDS is a physical layer specification only; many data communication standards and applications use it and add a data link layer as defined in the OSI model on top of it.
---
The Ultimate Choice for Industrial IoT Systems
Winmate IQ30 is an ultimate choice for new Industrial IoT application development. Robust features make it ideal for manufacturers to develop IoT edge devices in the factory automation and machine control, smart city, healthcare, kiosk applications.
Qualcomm® Snapdragon™ 660 (Octa-Core 2.2 GHz)
2 x USB 2.0 Type A 1 x USB Type C
1 x RJ45, Optional PoE(PD, 802.3AT)
1 x Micro HDMI (Optional)
1 x Micro SD card slot (Max to 32GB)
1 x 3-Pin Terminal Block, 12V DC
1 x 5V output (2 Pin Waffer) 1x 3.3V output (2 Pin Waffer)
3 x USB 2.0 (2x4 Waffer/per) 2 x USB 2.0 Touch (FFC Connector)
2 x Light BAR / 1x4-pin with UART 1 x UART (TX, RX, 3.3V, GND)
1 x RS232/422/485 (2x5 Waffer) 1 x RS232/422/485 (2x5 Waffer, 5V) (Optional)
1 x LVDS (DF13/FPC) (Optional) 1 x EDP (15 Pin Waffer) (Optional)
2 x Backlight waffer(5V/3.3V)
1 x M.2 (PCIe Signal With USB)
1 x 14 Pin DIDO (6 DI, 6 DO, GND, 5V)
1 x GPIO for 5 key OSD (6 Pin Waffer) 1 x GPIO For Membrane OSD (2x5 Waffer)
2 x Speaker (L/R, 2 Pin Waffer)
2 x DMIC (4 Pin Waffer/Per) 1 x Analog MIC (2 Pin Waffer)
1 x Debug Port (6 Pin Waffer)
1 x 4 Pin Waffer CANBus With Isolation (CANH, CANL,5V) (Optional)
3 x IPEX connector (Wi-Fi, BT, NFC)
1 x SW1 (SW Burnning Switch)