Overview
Specification
Accessories
Stable Performance with Intel's CPU
The M101BK uses Intel® Celeron® Quad-Core N2930 1.83 GHz processor with a fanless cooling system to provide stable performance and low power consumption. The M101BK supports the latest Windows® operating system to fulfill increasing industrial application requirements and provides an alternative solution for those between general consumer and extremely rugged applications.
---
Multi-touch Projected Capacitive Touch
Designed for versatile use in applications such as warehouse logistics, direct store delivery, and law enforcement vehicles, the M101BK is perfect for those that require vehicle-mount computer capabilities with the portability of a tablet. The minimum 10-point Multi-touch Projected Capacitive Touch technology allows users to switch windows, take snapshots, zoom in, and rotate easily to take full advance of the tablet's interface.
---
8" Touch Screen and QWERTY Keypad
Along with the 8" projected capacitive (PCAP) multi-touch screen, the M101BK Rugged Tablet features a waterproof ISO/IEC 9995-3 QWERTY keypad with LED backlight and 10 programmable function keys for easy data input in the field when touch is not convenient to use. The keypad adds a lot of practicality, particularly to those who have to type a lot. Add extra convenience for workers wearing thick gloves.
---
Real-Time Data and Wireless Connectivity
Real-time data access to the right information is crucial for mobile workers. The M101BK offers GPS, Wi-Fi 802.11 a/b/g/n/ac, BT 4.0, and optional LTE to enable robust communications anytime and anywhere. With a built-in 5.0 MP camera on the rear side, users can instantly capture photos, videos, and documents.
---
Rugged Durable Design
The M101BK is designed to be tough and rugged, withstanding shock, vibration, and drop up to 4 ft. to concrete according to Defence standard MIL-STD-810G for operations in some of the harshest environments. With all-around rubber edges and covered I/O ports, the M101BK rugged tablet features a dust-tight and waterproof enclosure that makes the M101BK ideal for use in wet and dusty conditions.
Projected Capacitive Multi Touch Screen
Intel Celeron N2930 1.83GHz (up to 2.16GHz)
1 x SO-DIMM, DDR3L 1600 MHz, 4GB 8GB (Optional)
1 x M.2 2242 SSD 128GB 256GB (Optional)
1 x Intel® Ethernet Controller WG82574L
Windows 7 Embedded Systems (Optional) Windows 10 IoT Enterprise (64 bit) (Optional) Linux Ubuntu 20.04 (Optional)
10% to 90% RH, Non-Condensing, MIL-STD 810G Method 507.5 Procedures I
AC Mode: -20°C to 60°C (-4°F to 140°F), Battery Mode: -10°C to 50°C (32°F to 122°F), MIL-STD 810G Method 501.5 Procedures II, Method 502.5 Procedures II
-30°C to 70°C (-22°F to 158°F), MIL-STD 810G Method 501.5 Procedures I, Method 502.5 Procedures I
MIL-STD-810G Method 516.6 Procedure I
MIL-STD-810G Method 514.6 Procedure I
IP65, Dustproof and Waterproof
Adapter and Power Cord Capacitive Stylus Standard Battery
Desk Dock (Optional) Vehicle Dock (Optional) Battery Charger (Optional) High Capacity Battery (Optional) Hand Strap (Optional) UHF RFID Reader (Optional) VESA Mount Kit (Optional) Smart Card Reader (Optional) Shoulder Strap (Optional) LAN Cable (Optional) Micro HDMI Cable (Optional) RS232 Cable (Optional) Vehicle Charger (Optional)
1 x 30-pin Combo Conn for Giga-LAN or RS232
1 x Micro HDMI (Optional)
2 x Stereo Speaker 1 x 3.5mm Audio Combo Conn. (Mic in or Line Out)
1 x Expansion Connector for USB 2.0 / Full RS232 (Optional)
7.4V, typ. 5140 mAh Li-Polymer Battery (2S1P) ; 7.4V, typ. 10280 mAh Li-Polymer Battery (Optional)
Operating Time Std. Battery: 6 hours ; High Capacity Battery: 12 hours (tested with MobileMark 2007)
100-240V, 50-60Hz / 19V DC
5MP auto-focus camera with LED flash
1D/2D Barcode Reader (Optional)
Physical Buttons: ISO/IEC 9995-3 QWERTY Keypad , IP65 water and dust proof, with LED backlight (keypad dimensions : min. 10x10mm) 1 x Power, 10 x Function Keys (programmable by Hottab)
STANDARD ACCESSORIES
Adapter and Power Cord
Model Name:
Part Number: 922D065W19V1
100-240VAC to 19VDC@3.42A
Country specific power cords available
Standard Battery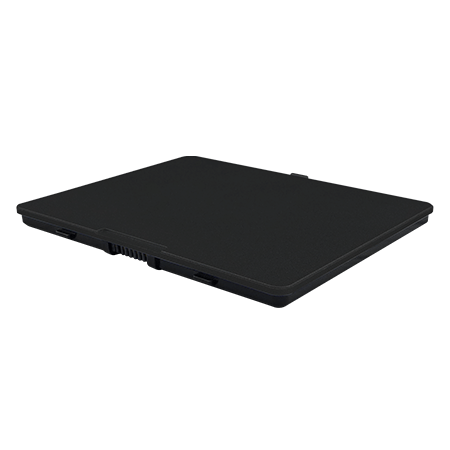 Model Name: BS101-B
Part Number: 98K000A0003T
7.4V / min. 5140 mAh Li-Polymer Battery, 2S1P
Dimensions: 153 x 122 x 11 mm
Weight: 276 g
Capacitive Stylus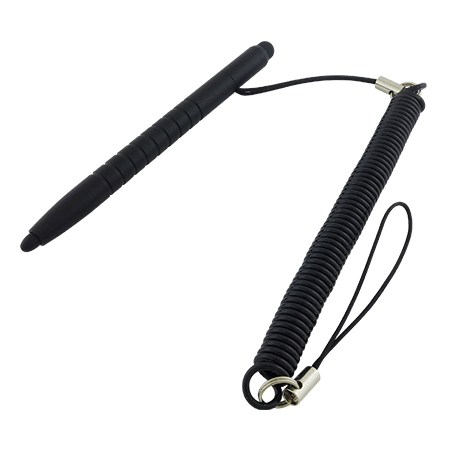 Model Name: DS-M101
Part Number: 9B0000000415
OPTIONAL ACCESSORIES
Desk Dock
Model Name: DD-M101S
Part Number: 98DT00A0000E
USB 2.0 x 4 (Rear x2, Side x2)
LAN (10/100) / VGA / RS232
12-19V DC IN
Vehicle Dock (without VGA output)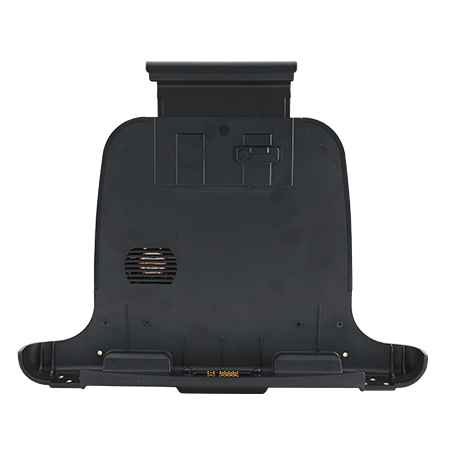 Model Name: VD-M101BK
Part Number: 98D000A0000R
VESA Mounting support
USB 2.0 x 4 (Rear x2, Bottom x2)
LAN (10/100) / RS232
GPS ANT SMA x 1
9-36V DC IN with 3-pin terminal block
Easy insert and release with Key-Lock
Shoulder Strap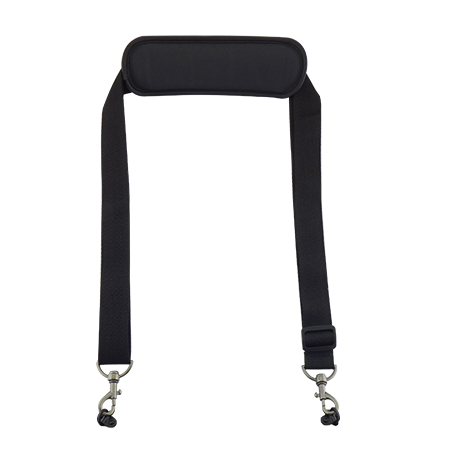 Model Name: SS-M101
Part Number: 98K000A0003Q
Fixed with screws
Adjustable cross-body strap (85-165cm) with pad
Weight: 67g
VESA Mount Kit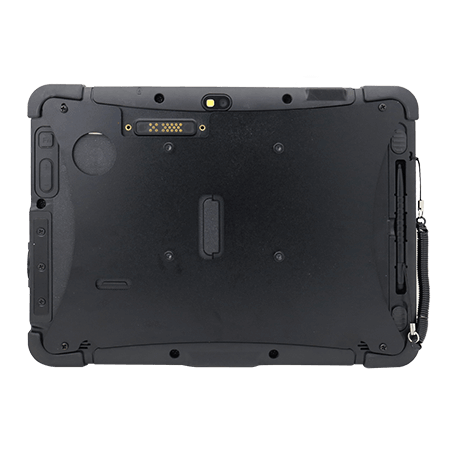 Model Name: VS-M101S
Part Number: 98K000A000F4
Carry Bag
Model Name: CB-M101
Part Number: 9B000000003J
With Hand Carrier and Shoulder Strap
Separated pocket for accessories
LAN Cable
Model Name: LN-M101B
Part Number: 94I0080300K5
Not support M101M4 Series
For LAN from 30 pin extension port
Length:10cm
J45, female
Gigabit Ethernet
Vehicle Cradle
Model Name: VC-M101BK
Part Number: 98DT00A0000Z
Keeps the tablet securely fastened on moving vehicles
Anti-theft design with key lockable cradle
Wide power voltage input (9~36V DC-in)
IP52 design (Rain proof)
VESA standard for various standard fixtures
High Capacity Battery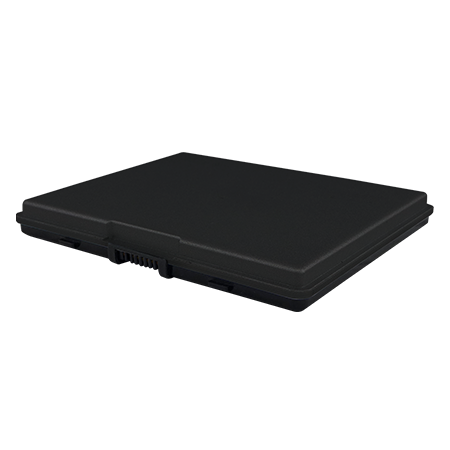 Model Name: BL101-B
Part Number: 98K000A0003S
7.4V / Typ. 10280 mAh Li-Polymer Battery, 2S2P
Dimensions: 153 x 122 x 16.5 mm
Weight: 474 g
Vehicle Charger
Model Name: VCG-M101
Part Number: 9226065W19V0
11~24V DC IN
19V/ 3.42A DC OUT
Hand Strap
Model Name: HS-M101
Part Number: 98K000A0003J
Fixed with screws
Adjustable for both battery sizes
Smart Card Reader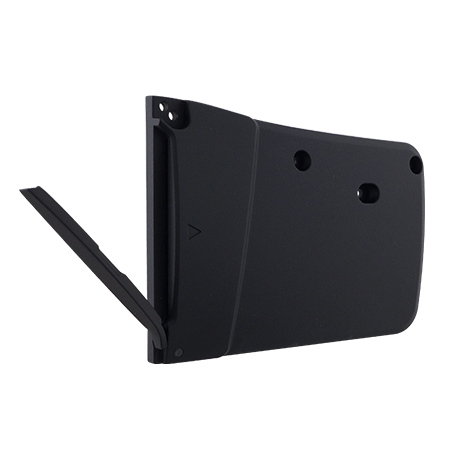 Model Name: SC-M101
Part Number: 98K000A0003U
Compliant to ISO 7816 part 1,2 and 3
Support ISO 7816 T=0, T=1 smart card
LED Indicator for Card Reader status
Easy to install and operate
Dimensions: 107.97 x 80.39 x 12.40 mm
Battery Charger
Model Name: BC-M101-2N
Part Number: 98K000A000HC
Dual-bay charging dock
Power level LED indicators
Buzzer to indicate battery is inserted
Supports up to 2 set of dock interconnected