M140TGT
14" Intel® Core™ i5-1135G7 Industrial Rugged Tablet Integrated Smart Card Reader
KEY FEATURES
11th Gen. Intel® Processor Family – Tiger Lake Processor industrial rugged tablet
14-inch tablet, 1920 x 1080 wide viewing angle LED Panel
Optical bonding and Antiglare technology for sunlight readability
IP65 water and dust proof with MIL-STD-810H rugged housing
Hot-swappable battery for wholedaywork
Integrated Smart Card Reader
CERTIFICATIONS
Overview
Specification
Accessories
---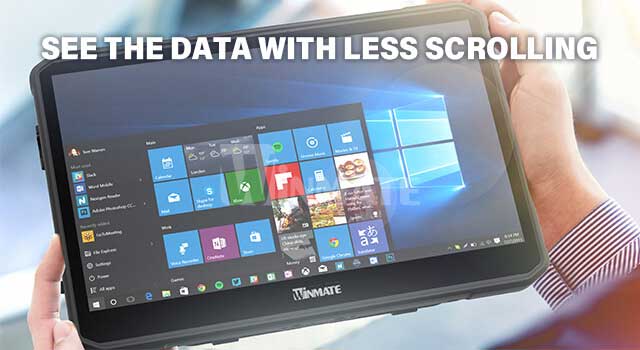 See the data with less scrolling
M140TGT features a bigger screen with optical bonding technology and an anti glare coating, making the display readable even under sunlight. It supports rain and glove touch capability, offering visibility and productivity in hostile environments and situations.
---
Temperature tolerance
The M140TGT industrial mobile PC can operate in temperatures ranging from -20 to 60 degrees Celsius (when charging) or -10 to 50 degrees Celsius (on battery). It offers the flexibility of use for a wide range of industrial sectors.
---
Always ON industrial mobile PC
In a world where industrial mobile pc needs to work 24/7/365, power-up continuity is essential. The M140TGT has an internal battery that ensures a hot swap capability to support the never power-down industrial mobile PC, making it ideal when the device is pooled between workers or required across multiple work shifts.
---
Use it at ease anywhere and every time
The M140TGT's 14inch tablet comes with an optional kickstand/hard handle, and mounting choices make it very easy to carry. Rest assured that the device can withstand the impact, shock, vibration, liquid spills, and dust. The M140TGT industrial mobile pc has been independently tested and meets the IP65 rating and MIL-STD-810H standard.
---
Always in touch everywhere
M140TGT features an innovative docking connector, extensive connectivity possibilities, and many interfaces. Wireless LAN, BT, and optional cellular communications networks 4G/LTE to allow data to be exchanged in real-time.
Projected Capacitive Multi Touch
Optical Bonding for Sunlight Viewability
Intel Core i5-1135G7 2.4GHz (up to 4.2GHz)
4GB DDR4 SDRAM 8GB DDR4 SDRAM (Optional) 16GB DDR4 SDRAM (Optional) 32GB DDR4 SDRAM (Optional)
128GB SSD Additional storage available with micro SDXC card slot 256GB SSD (Optional) 512GB SSD (Optional) 1TB SSD (Optional) 2TB SSD (Optional)
Built-in Smart Card Reader, Comply with ISO7816-1.2.3 T=1 and T=Ø protocol
Trusted Platform Module (TPM) 2.0 Kensington Lock
Windows 10 IoT Enterprise (64 bit)
4G LTE (Optional) 5G (Optional)
HF RFID reader 13.56 MHz (Optional)
Light sensor/ G-sensor / Gyro
8MP Rear Camera with auto-focus and LED light
341.91 x 224.67 x 25.4 mm
2 x USB 3.0 (Type A), 1 x USB 3.0 (Type-C support Power Delivery 20V In)
1 x RJ45-10/100/1000 GigaLAN port
1 x Micro HDMI (Optional)
1 x Audio combo 3.5mm audio combo jack Dual Digital Mic With Noise Cancellation Dual Speaker
4x LED Indicator for Power, Battery, HDD, RF status
1 x 19-pin docking connector
10% to 90% RH, non-condensing
-20°C to 60°C (AC mode), -10°C to 50°C (Battery mode)
-30°C to 70°C (-22°F to 158°F)
MIL-STD-810H Method 516.8 Procedure I
MIL-STD-810H Method 514.8 Procedure I
MIL-STD-810H Method 516.8, 4 ft
SOTI MobiControl Compliance
1 x Power,3 x function keys
Internal Battery: 10.8V typ. 2400 mAh Li-Ion Battery Hot-swappable 11.4V, typ. 3500 mAh Li-Ion Re-chargeable Battery (3S1P)
100-240V, 50-60Hz / 19V DC
Adapter and Power Cord Standard Battery Capacitive Stylus
Kickstand (Optional) Vehicle Charger (Optional) Battery Charger (Optional) Shoulder Strap (Optional) Carry Bag (Optional)
STANDARD ACCESSORIES
Adapter and Power Cord
Model Name: A065R193P
Part Number: 9220065W19V1
100-240VAC to 19VDC@3.42A
Country specific power cords available
Standard Battery
Model Name: BTS101
Part Number: 98K000A000H3
11.4V / 3500 mAh Li-Ion Battery, 3S1P
Dimensions: 194.5 x 75.1 x 12 mm
Weight: 210g
Capacitive Stylus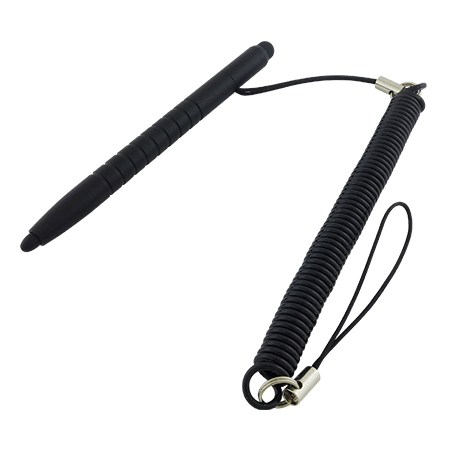 Model Name: DS-M101
Part Number: 9B0000000415
OPTIONAL ACCESSORIES
Stand with Integrated Handle
Model Name: KS-M133WK
Part Number: 98K000A000DV
Metallic stand with rubberized protection pads to prevent slipping
Free rotating with 180 degrees of adjustability
Function as an integrated carrying handle when rotated up
Battery Charger
Model Name: BC-S101
Part Number: 98K000A000H6
Dual-bay charging dock
Power level LED indicators
Buzzer to indicate battery is inserted
Carry Bag
Model Name: CB140
Part Number: 9BN00000007I
With Hand Carrier and Shoulder Strap
Separated pocket for accessories
Vehicle Charger
Model Name: VCG-M101
Part Number: 9226065W19V0
11~24V DC IN
19V/ 3.42A DC OUT
Desk Dock
Model Name: DD-M140
Part Number: 98DT00A0003A
User friendly viewing angle with extended I/O interface
Operating temperature : -20˚C ~ 60˚C