M700DM8-ME
7" ARM A53 Healthcare Android Rugged Tablet PC
KEY FEATURES
A53 Octa Core Processor
7" 1280 x 720 TFT Panel with direct optical bonding
Support Android 7.0 OS
Hot-swappable battery design
Default NFC Reader with optional 2D Barcode Reader
IP65 waterproof and dustproof
Antimicrobial surface coating
Overview
Specification
Accessories
Improved Patient Care
Winmate's healthcare-grade tablets offer unparalleled wireless communication and data capture tools for hospital and clinical environments. With everything from a barcode scanner, RFID/NFC reader, or smart card reader, the wide range of tools helps clinicians track inventory, scan patient wristbands, or pull up charts with the utmost ease. Note that integrated data collection options may vary by model.
---
Antimicrobial Housing
Healthcare-grade tablets are enhanced with antimicrobial properties to prevent the spread of bacterial growth. The rugged housing is further immune to cleaning chemicals, whereby its IP65 dust and waterproof design makes the surface easy to clean with wipes, sprays, and liquids.
---
Suitable for Emergency Vehicle Applications
This handheld tablet is lightweight, rugged, and resistant to dust and water, making them the ideal solution for ambulances and first-response vehicles. The tablet is also compatible with different accessories and can withstand sudden vibrations within a moving vehicle.
---
Fanless Design
From enhanced shock and vibration resistance to eliminating dust circulation in medical environments, Winmate's healthcare-grade tablets can achieve both feats. Plus, the fanless design makes it completely noise-free for sound-sensitive hospital environments.
Projected Capacitive Multi Touch
Optical Bonding for Sunlight Viewability
Support Hand / Gloves and Rain Mode
ARM A53 (Octa-Core 1.3 GHz)
Default NFC (Read / Write, Peer to Peer mode)
Ambient Light Sensor, E-Compass, Gyro, Acceleration Sensors
8MP Camera with LED Auxiliary Light (Auto Focus)
Antimicrobial Surface Coating (Optional)
1 x Audio Combo connector (Mic in or Line Out) 2 x Built-in Mic 1 x Speaker 1 x Receiver
5% to 95% RH, Non-Condensing
-10°C to 50°C (Battery mode)
MIL-STD-810G Method 516.6 Procedure I
MIL-STD-810G Method 514.6 Procedure I
MIL-STD-810G Method 516.6, 5 ft
IP65 Certified, Waterproof and Dustproof
1 x Volume +/- , 1 x Power Button, 1 x Home Button, 1 x Menu Button, 1 x Return Button, 1 x Trigger Button
3.7V 5300mAh Hotswappable Function (Optional)
SOTI MobiControl Compliance
Universal Adapter Battery Micro USB Cable
Battery Charging Dock Vehicle Dock (Charging + Connectors) Vehicle Dock (Charging Only) Desk Dock Hand Strap Micro SD Card Capacitive Touch Stylus Vehicle Adapter
1D/2D Barcode Reader (Optional)
STANDARD ACCESSORIES
Universal Adapter
Model Name: 6A-181WP05
Part Number: 9226015W05V1
Input: AC 100-240V
Output: 5V 3A for M700DM8
Micro USB Cable
Model Name: MUS
Part Number: 9487049050K0
This USB cable provides superior communication
Battery
Model Name: M700DT4
Part Number: 98K007SP002P
3.7V 5300mAh Li-Poly removable battery
OPTIONAL ACCESSORIES
Micro USB Host Cable (OTG Cable)
Model Name: MUS-OTG
Part Number: 9480058040K0
This USB Host cable provides OTG (On-the-Go) function acting as a host allowing a USB flash drive to be attached.
Capacitive Stylus
Model Name: CTS-V1
Part Number: 9B000000001D
Battery Charging Dock 2 Bay
Model Name: BD-5300-2
Part Number: 98TA00Z00003
PoGo Pin type charging slot
Power level LED Indicators
Supports multiple docking sets interconnected
Buzzer indicating the battery is inserted or alerting battery error state
Micro SD Card
Model Name: MSD-16GB
Part Number: 76000000000V
Vehicle Adapter
Model Name: VA-10V
Part Number: 98TZ00ZZ0006
Input: 5V DC cigarette lighter socket
USB car charger
USB to DC jack Cable
Carry Bag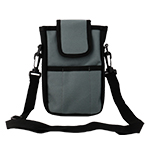 Model Name: M700-CarryBag
Part Number: 9B000000000X
This durable bag protects M700 and allows users to carry it easily
Vehicle Dock(Charging Only)(CVD-M700D)
Model Name: CVD-M700D
Part Number: 98TA07Z00003
Hold the Tablet tightly on the moving vehicle
Lockable design to avoid Tablet be taken away (with key)
Support both terminal block & 2.5ψp ower jack input
9~36V DC-in wide range DC input
Bottom I/O supported: USBx2, LANx1, and COMx1
IP52 design (Rain proof)
Vehicle Dock
Model Name: VD-M700D
Part Number: 98TA07Z00004
Hold the Tablet tightly on the moving vehicle
Lockable design to avoid Tablet be taken away (with key)
Support both terminal block & 2.5ψp ower jack input
9~36V DC-in wide range DC input
Bottom I/O supported: USBx2, LANx1, and COMx1
IP52 design (Rain proof)
Desk Dock
Model Name: DD-M700DM8
Part Number: 98TA07Z00005
5V DC-in for Charging
USB 2.0 x 4
1 x COM port
1 x LAN 10/100M