M700DQ8-EX
7-inch Qualcomm® Snapdragon™ 660, ATEX Rugged Android PDA
KEY FEATURES
Qualcomm® Snapdragon™ 660, Octa-core up to 2.2 GHz , ATEX rugged android PDA
7 inch android tablet, 1280 x 720 TFT Panel with direct optical bonding
Supports Android 9.0 OS,Sunlight readable android tablet
IP65 waterproof and dustproof
Rated for extreme temperature use
ATEX Zone 2 application certification
Overview
Specification
Accessories
High-Performance Qualcomm® Snapdragon™ 660 Processor 7 inch tablet
This handheld rugged tablet is powered by a Qualcomm® Snapdragon™ 660 Processor for quicker response times and improved performance. Plus, the easy-to-use Android interface helps to boost productivity further than ever before.
---
Real-Time Data and Wireless Connectivity
Real-time data access to the right information is crucial for mobile workers. With a host of features that include GPS / AGPS / GLONASS, WLAN, BT, and optional 4G LTE, workers can now share files or communicate with each other anytime and anywhere. The built-in 13.0 MP rear camera makes it easy to instantly capture photos, videos, and documents. Plus, the front 8.0 MP camera is perfect for self-recording or video calls.
---
Brilliant 7" Sunlight Readable Display
The 7-inch, sunlight readable android tablet 1280 x 720 TFT LCD screen is made with direct optical bonding technology for sunlight readability with true-to-life colors. The device also supports automatic screen rotation for ease-of-use.
---
Ultimate Productivity for Field Work
Data collection has never been easier with a range of optional tools designed to make life easier for workers on the move. The NFC reader (optional) includes default read & write functions, plus an optional 1D/2D barcode scanner can be added for even more data collection options.
---
Accessories Tailored for Your Application
Use this tablet for in-vehicle applications with its docking station and adapter. Easily transform this device from an in-vehicle solution to a handheld device, where you can put the device into a carry bag for full mobility.
Projected Capacitive Multi Touch
Optical Bonding for Sunlight Viewability
Support Hand / Gloves and Rain Mode
Qualcomm® Snapdragon™ 660 (Octa-Core 2.2 GHz)
NFC (Read / Write, Peer to Peer mode) (Optional)
Ambient Light Sensor, E-Compass, Gyro, Acceleration Sensors
13MP Camera with LED Auxiliary Light (Auto Focus)
1 x Audio Combo connector (Mic in and Line Out) 2 x Built-in Mic 1 x Speaker 1 x Earphone
2 x LED Indicators (Power, Battery)
5% to 95% RH, Non-Condensing
-10°C to 50°C (Battery mode) -20°C to 60°C (Charging mode) Please avoid charging in hazardous locations.
MIL-STD-810G Method 516.6 Procedure I
MIL-STD-810G Method 514.6 Procedure I
MIL-STD-810G Method 516.6, 5 ft
CE, FCC ATEX Zone 2 EX II 3 G Ex ic IIC Gc
1 x Volume + ,1 x Volume - , 1 x Power Button, 1 x Home Button, 1 x Menu Button, 1 x Return Button, 1 x Trigger Button
Input: 100V-240V AC Output: DC 5V 3A
SOTI MobiControl Compliance
Universal Adapter x1 Battery x1 USB Type-C Cable x1
Battery Charging Dock Vehicle Dock (Charging + Connectors) Vehicle Dock (Charging Only) Desk Dock Hand Strap Micro SD Card Capacitive Touch Stylus Vehicle Adapter HDMI Adapter
STANDARD ACCESSORIES
Universal Adapter
Model Name: 6A-181WP05
Part Number: 9226015W05V1
Input: AC 100-240V
Output: 5V 3A for M700DM8
USB Type-C cable
Model Name: UTC
Part Number: 9480247090K0
Battery
Model Name: M700DT4
Part Number: 98K007SP002P
3.7V 5300mAh Li-Poly removable battery
OPTIONAL ACCESSORIES
Capacitive Stylus
Model Name: CTS-V1
Part Number: 9B000000001D
Battery Charging Dock 2 Bay
Model Name: BD-5300-2
Part Number: 98TA00Z00003
PoGo Pin type charging slot
Power level LED Indicators
Supports multiple docking sets interconnected
Buzzer indicating the battery is inserted or alerting battery error state
Micro SD Card
Model Name: MSD-16GB
Part Number: 76000000000V
Vehicle Adapter
Model Name: VA-10V
Part Number: 98TZ00ZZ0006
Input: 5V DC cigarette lighter socket
USB car charger
USB to DC jack Cable
Carry Bag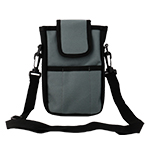 Model Name: M700-CarryBag
Part Number: 9B000000000X
This durable bag protects M700 and allows users to carry it easily
HDMI Adapter
Model Name: TC-HDMI
Part Number: 9AN000000012
USB-C to 4K HDMI Adapter
USB-C Cable: 5.5 in./14.5cm
Vehicle Dock (Charging Only)
Model Name: CVD-M700D
Part Number: 98TA07Z00003
Hold the Tablet tightly on the moving vehicle
Lockable design to avoid Tablet be taken away (with key)
Support both terminal block & 2.5ψp ower jack input
9~36V DC-in wide range DC input
IP52 design (Rain proof)
Vehicle Dock
Model Name: VD-M700D
Part Number: 98TA07Z00004
Hold the Tablet tightly on the moving vehicle
Lockable design to avoid Tablet be taken away (with key)
Support both terminal block & 2.5ψp ower jack input
9~36V DC-in wide range DC input
Bottom I/O supported: USBx2, LANx1, and COMx1
IP52 design (Rain proof)
Desk Dock
Model Name: DD-M700DM8
Part Number: 98TA07Z00005
5V DC-in for Charging
USB 2.0 x 4
1 x COM port
1 x LAN 10/100M