Marine Solution
Sailing smoothly with Winmate's wave of marine approved solutions
Industry Challenges
In maritime activities and naval forces, rapid, reliable, and durable technology are mission-critical. Winmate offers marine products that feature industrial-grade design and undergo rigorous testing beyond military standard compliance to ensure safety and performance. The innovative Marine Panel PC, Display, and Rugged embedded computer deliver power, peripheral connectivity, and the ability to control and power multiple electronics mechanism and tools at once while meeting marine equipment standards DNVGL-CG-0339, IEC60945, and IACS E10.
To meet the marine industry's regulatory requirements, Winmate offers certified solutions for shipping navigation, monitoring and surveillance, and ship automation systems. Winmate understands the needs of the marine industry and provides solutions to industrial challenges:
Extreme environments
Naval workstation and panel PCs face extreme environments such as temperature changes, strong vibration, water drops.
Accurate chart depiction
An accurate chart displaying is crucial in maritime applications.
Data collection
The need to collect data from barcodes, RFID tags, on-site photos, and videos from different sources.
Day, night, and dusk
On-board monitor and screen must provide viewability in day, night, and dusk conditions.
Overview
For over 25 years, Winmate Inc.- has had a long track record in the Marine Market, providing robust and reliable solutions for our customers and partners. We are the preferred supplier of Marine IPC, ECDIS panel PC and fleet display for leading OEMs in the marine market and provide solutions for ECDIS, Radar, Automation, and communication applications. The robust yet elegant designs and years of experience developing marine electronic solutions make Winmate Inc. the leader in this field.
We also strive to provide excellent availability of our products, acknowledging our customers' need for on-time delivery and long-term availability. We carefully select our components to secure an extended build state in the design phase – further, we have a system to handle EOL issues to our customers' benefit. Our things use the advantages of paperless and filmless interaction in the mission-critical treatment, plus all item solutions guarantee top professional quality (MARINE GRADE CERTIFICATIONS). Winmate Inc. has gotten particular respects, such as the "Taiwan Excellence Award 2021" in the Ultra Rugged tablet computer system compilation.
Our Marine PPC, Display, and Edge computing solutions include:
Marine PPC - 15~24" Intel® Core™ i7-3517UE Marine Panel PC.
Marine PPC - 10.4~24" Intel® Atom® N2600 Marine Panel PC.
Marine PPC - 15~26" Intel® Core™ i5-5350U Flat PCAP ECDIS Marine Panel PC.
Why Marine Grade Rugged Computers: Empowering Maritime Applications
Marine environments present unique challenges that demand rugged and reliable computing solutions. Marine grade Panel PCs are specifically designed to meet the stringent requirements of maritime applications, enabling vessel navigation, monitoring and surveillance, and ship automation systems. Winmate's Marine Series exemplifies excellence in this domain, offering certified and tested solutions that comply with international maritime regulations. This article delves into the features and certifications of Winmate's Marine Grade Rugged Computers, highlighting their suitability for naval applications.
Certifications for Maritime Compliance:

DNV Standard Certification 2.4:

Winmate's Marine Series Panel PCs adhere to the rigorous standards set by Det Norske Veritas (DNV), ensuring compliance with international maritime regulations. This certification attests to the reliability and performance of Winmate's marine-grade solutions in demanding maritime environments.

IEC60945 Compliance:

Winmate's Marine Panel PCs undergo testing and evaluation based on the International Electrotechnical Commission's (IEC) 60945 standard. This certification guarantees the equipment's safety, operational reliability, and resistance to various environmental factors encountered in marine applications.

IACS-E10 Certification:

The International Association of Classification Societies (IACS) provides the IACS-E10 certification, validating that Winmate's Marine Grade Rugged Computers meet the strict guidelines for naval applications. This certification signifies the robustness and reliability of Winmate's solutions in supporting critical operations onboard naval vessels.

Key Features and Functionalities:

ECDIS Compliance:

Winmate's Marine Series includes ECDIS (Electronic Chart Display and Information System) compliant Panel PCs. These devices are meticulously color calibrated to meet the requirements of ECDIS standards. This ensures accurate and precise visualization of nautical charts, contributing to safe navigation and effective situational awareness.

Dimming Brightness:

Winmate's Marine Panel PCs feature dimming brightness capabilities. This enables optimal visibility under varying lighting conditions, ensuring clear visibility of critical information and facilitating efficient decision-making.

Projective Capacitive Multi-Touch Screen:

The projective capacitive multi-touch screen technology employed in Winmate's Marine Grade Rugged Computers offers intuitive and responsive touch interactions. This enables seamless and efficient operation, even in challenging maritime environments.

Capacitive Touch Keys:

Winmate's Marine Panel PCs incorporate capacitive touch keys, providing a user-friendly and reliable interface for quick and precise control. These touch keys offer tactile feedback and are designed to withstand harsh conditions, guaranteeing long-lasting performance.

Wide Voltage Range Power Input:

Winmate's Marine Grade Rugged Computers feature a wide voltage range power input of 9-36 V DC. This capability ensures compatibility with various power sources commonly found in marine applications, enhancing flexibility and ease of integration.

Applications in Naval Environments:

Winmate's Marine Grade Rugged Computers find extensive application in naval environments, providing robust solutions for critical operations and enhancing overall efficiency.

Vessel Navigation:

Marine Panel PCs enable accurate and reliable navigation through the integration of ECDIS, providing real-time access to nautical charts, vessel positioning, and route planning. These devices support safe navigation, reducing the risk of accidents and improving operational efficiency.

Monitoring and Surveillance:

Winmate's Marine Grade Rugged Computers facilitate comprehensive monitoring and surveillance systems onboard naval vessels. The devices offer seamless integration with surveillance cameras, providing real-time video feeds for enhanced situational awareness and security.

Ship Automation Systems:

The Marine Panel PCs by Winmate serve as the control hub for ship automation systems, enabling centralized management of critical operations such as engine control, power distribution, and environmental monitoring. These devices enhance operational efficiency, streamline processes, and contribute to the safety and reliability of naval vessels.
Core Capabilities / Advantages
ECDIS Color Calibration
The Winmate Marine Displays and Panel PCs can be adjusted daylight, dusk, or night mode to accommodate any lighting situation. The CIE x, CIE y, CIE z are measured from 63 color tokens per mode (Day, Night, and Dusk). These color settings are calibrated at the factory to achieve accurate color reproduction referred to by the IEC 61174 Standard. In the ECDIS-color calibrated models, quick function keys allow instant brightness adjustment to any three modes.
DNV certificate
The DNV certificate is considered a high-quality seal, certifying the suitability of a Marine display, rugged panel PC, and embedded PC for use in the oceanic sector. The IEC requirements define maritime computing solutions' standard quality, safety, and security.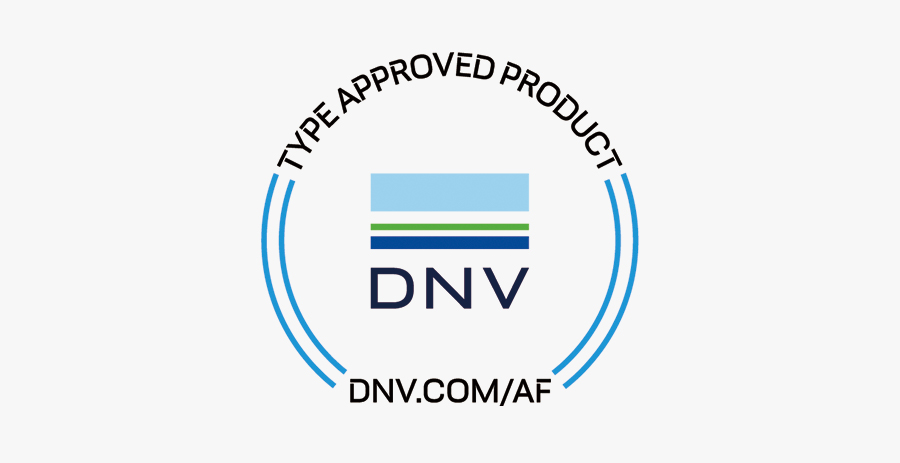 DVN GL
The present name has been in place since the 2013 merger between DNV (Det Norske Veritas) and GL (Germanischer Lloyd). The name simplification is a natural consequence of a completed merger and has operated as a fully integrated company for several years now.
Remi Eriksen, Group President, and CEO said, "We merged two leading companies with complementary strengths and market positions, and combining the two names was the right solution in 2013. However, it was not a name that rolled off the tongue, and many customers already refer to the company as DNV. Our brand is used by many of our customers to build trust towards their stakeholders, and a simpler name will be an even stronger trust mark for our customers in the future, but still carries with it all our strengths and proud 157-year-old legacy with a purpose to safeguard life, property and the environment."
IEC 60945 Certification
Approval to satisfy the industry's stringent security and safety demands. All instruments and components used in the ship's bridge, even those that form a minor part of the critical framework, must be evaluated under the IEC 60945 criteria and regulations. DNV-GL (or some of the other certified and identified third-party communities of distinction) will perform an audit.
IEC60945
Equipment wished to be used in navigation and radio communication systems is to comply with IEC Publication No. 60945, "Maritime navigation and radio communication equipment and systems – General Requirements- Method of testing and required test results."
Ultimate Touch Experience
Winmate Marine display and Panel PCs are built with optical bonding technology. It offers an accurate touch experience, ruggedness, and longevity. The optically bonded monitor also provides better clarity and sunlight readability, suitable for bridge workstations, ship command centers, etc.
Get a Free Marine Solution Consultation
Whatever your goals, Winmate is here to help. If your focus is increasing the speed of service, improving your bottom line, expanding through new channels, adding locations, exploring franchising, or maximizing customer loyalty. Winmate Inc.- has a long track record in the Marine Market, providing robust and reliable solutions for our customers and partners. We are the preferred supplier of Marine Computers and Marine Displays for leading OEMs in the marine market and provide solutions for ECDIS, Radar, Automation, and communication applications. Please speak to one of our experts to explore the hardware that would best help you achieve your goals.