VESA Mount
VESA is a universal standard for mounting interfaces on monitors and TVs. Suitable for a broad range of applications while positioning screens for increased flexibility and ergonomic benefit.
Installation Step & Application
Step 1
Use provided Philips screws to fix the VESA stand to VESA holes on the back cover of the device.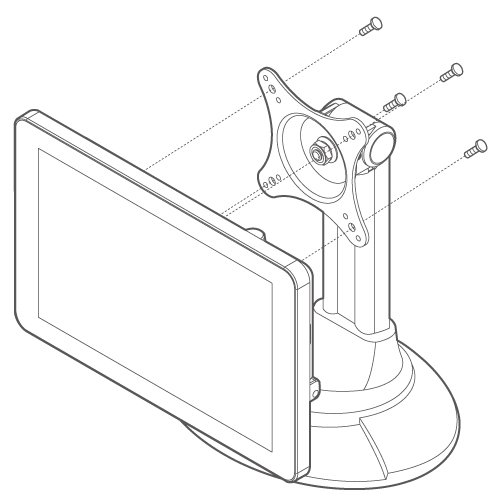 Follow the detailed instructions provided by your VESA Mount accessory supplier.