Winmate Blog
Streamline Your Auto Repair Shop Operations with Winmate Rugged Tablet and Management Software
2023/08/30
Running an auto repair shop involves managing multiple tasks, from scheduling appointments and tracking inventory to organizing customer information and invoicing. To streamline these operations and improve efficiency, many auto repair shop owners are turning to technology solutions. In this blog, we will explore the benefits of using Winmate rugged tablets in conjunction with auto repair shop management software to optimize your shop's productivity and enhance customer satisfaction.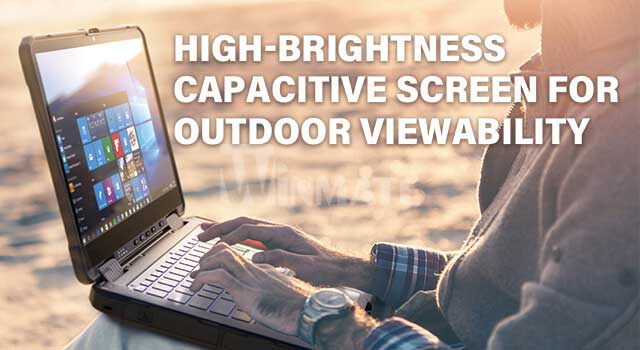 Section 1: The Challenges of Auto Repair Shop Management
This section will outline the common challenges faced by auto repair shop owners and managers. It will address issues such as manual paperwork, difficulty in tracking inventory and customer history, scheduling conflicts, and the need for seamless communication among staff members. These challenges often lead to inefficiencies, errors, and a decline in customer satisfaction.
Section 2: Introducing Winmate Rugged Tablets
This section will provide an introduction to Winmate rugged tablets, highlighting their durability, performance, and versatility. Winmate tablets are specifically designed to withstand harsh environments, making them ideal for the demanding conditions often encountered in an auto repair shop. They offer features such as shock resistance, waterproofing, and long battery life, ensuring uninterrupted operation throughout the workday. Additionally, Winmate tablets provide powerful processing capabilities, high-resolution displays, and ample storage capacity, enabling smooth and efficient usage of management software.
Section 3: Benefits of Auto Repair Shop Management Software
This section will delve into the advantages of utilizing auto repair shop management software. It will explore key features such as:
Appointment Scheduling:

Efficiently manage customer appointments, allocate resources, and avoid scheduling conflicts.

Customer Management:

Maintain a comprehensive customer database with detailed records of past repairs, services, and preferences, enabling personalized customer service.

Inventory Tracking:

Keep track of parts and supplies, automate reordering processes, and avoid stockouts or overstocking.

Invoicing and Payments:

Generate accurate invoices, track payments, and streamline billing processes for improved cash flow.

Reporting and Analytics:

Access real-time reports and insights to make informed business decisions, identify trends, and optimize operations.
Section 4: Integration of Winmate Rugged Tablet and Management Software
This section will focus on the seamless integration of Winmate rugged tablets with auto repair shop management software. It will highlight the compatibility and synchronization capabilities between Winmate tablets and popular management software solutions. The ruggedness and reliability of Winmate tablets ensure consistent performance in a shop environment, while the software enhances productivity, communication, and data accuracy. The section will also touch upon additional features, such as barcode scanning and digital signatures, that can further streamline operations when combined with Winmate tablets.
Section 5: Real-Life Success Stories
In this section, we will share real-life success stories of auto repair shops that have adopted Winmate tablets and management software. These case studies will demonstrate how these solutions have revolutionized shop operations, leading to improved efficiency, reduced errors, increased customer satisfaction, and ultimately, higher profitability. Examples may include reduced administrative tasks, faster service turnaround times, enhanced communication among staff, and improved accuracy in invoicing and inventory management.
In conclusion, integrating Winmate rugged tablets with auto repair shop management software offers a powerful solution for streamlining operations, increasing productivity, and enhancing customer satisfaction. By leveraging the durability and performance of Winmate tablets and the comprehensive features of management software, auto repair shop owners can position their businesses for success in today's competitive automotive industry.