Winmate Blog
Enhance Your Travel Experience with a Car Laptop Mount
2023/08/16
In today's fast-paced world, staying connected and productive while on the go is essential. Whether you're a business professional, a frequent traveler, or someone who simply enjoys road trips, having a reliable and convenient workstation in your vehicle can significantly enhance your productivity. That's where a car laptop mount comes into play. In this blog, we will explore the benefits and features of a car laptop mount and how it can transform your travel experience.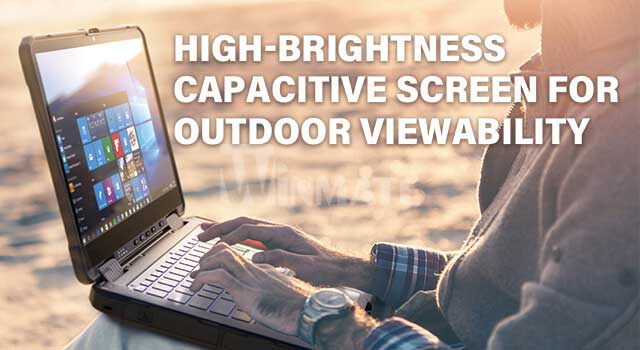 Increased Efficiency and Productivity:

A car laptop mount provides a secure and ergonomic solution for using your laptop while driving or parked. With the laptop mounted within easy reach, you can turn your vehicle into a mobile office and make the most of your time on the road. Whether you need to work on important documents, attend virtual meetings, or catch up on emails, a car laptop mount ensures that you can stay productive and efficient wherever you are.

Ergonomic Design for Comfort:

One of the key advantages of a car laptop mount is its ergonomic design. It allows you to position your laptop at a comfortable height and angle, reducing strain on your neck, back, and wrists. By maintaining a proper posture while working, you can minimize the risk of discomfort and long-term health issues. The adjustable features of a car laptop mount enable you to customize the setup according to your preferences, ensuring a comfortable and efficient workspace.

Secure and Stable Mounting:

Safety is paramount when using electronic devices while driving. A car laptop mount offers a secure and stable mounting solution, preventing your laptop from sliding or falling during sudden stops or turns. The mount's sturdy construction and secure attachment keep your laptop in place, allowing you to focus on the road without worrying about your device's safety. This feature ensures a hassle-free and worry-free travel experience.

Versatility and Compatibility:

Car laptop mounts are designed to accommodate various laptop sizes and models. From compact notebooks to larger laptops, the adjustable arms and brackets of the mount ensure a secure fit. Additionally, many car laptop mounts come with additional features such as built-in USB ports, charging capabilities, and storage compartments, further enhancing their versatility and compatibility with different devices.

Easy Installation and Portability:

Most car laptop mounts are designed for easy installation, requiring minimal tools and effort. They can be securely attached to the passenger seat, center console, or other suitable areas in your vehicle. Furthermore, car laptop mounts are often lightweight and portable, allowing you to easily transfer them between vehicles or remove them when not in use. This flexibility adds convenience and adaptability to your mobile workstation setup.

Ideal for Professionals and Road Warriors:

Car laptop mounts are particularly beneficial for professionals who frequently travel for work or spend significant time on the road. Sales representatives, delivery drivers, and mobile technicians can greatly benefit from a car laptop mount, as it enables them to complete tasks efficiently and effectively while on the go. Additionally, road warriors who enjoy long-distance driving or embark on road trips can transform their vehicle into a comfortable workspace with a car laptop mount.
A car laptop mount is a game-changer for those who need a productive and ergonomic workspace while traveling. Whether you're a business professional, a remote worker, or a road trip enthusiast, investing in a car laptop mount can revolutionize the way you work on the road. With enhanced efficiency, comfort, and safety, you can make the most of your travel time and stay connected wherever your journey takes you. Boost your productivity on the road with a car laptop mount and unlock the full potential of your mobile office.