FM10
10.4inch Vehicle Computer Mounts with Intel Atom® E3845
KEY FEATURES
Intel® Quad Core Atom® E3845 Processor Windows Vehicle Computer Mounts
10.4" 1024 x 768 Panel with anti-scratch resistive touch screen
Field replaceable front panel to reduce service costs
Magnesium alloy housing
IP65 waterproof and dustproof
Wide range operating temperature
Overview
Specification
Accessories
Easy In-Vehicle Installation
Quick mounting simplifies installation, servicing, and switching between vehicles. Winmate FM10 series supports both VESA mount and RAM mounts to help you save the time and ease installing the vehicle-mounted computer.
---
Vibration and shock-proof design ensure reliable performance.
When it comes to industrial usage, Winmate FM10 that is rugged enough to survive harsh environments, is a must. Its solid enclosure proves the FM10's durability with MIL-STD-810G certification and IP65 rating.
---
Anti-Scratch Resistive Touch Screen
The FM10 features a compact panel with an anti-scratch resistive touch screen. Resistant to dirt, debris, and highly sensitive touch commands make you enjoy every touch and convenience of using the device.
---
UPS Battery
An internal backup battery enables the VMC to be swapped seamlessly to another dock (Minimum 30 minutes). Protect against power outages and variances. UPS battery keeps your work safe by giving enough time to work through a power outage or save the work.
---
Replaceable Front Panel
The field-replaceable front panel enables users to work uninterrupted while reducing service costs and preventing productivity loss.
400 nits 800 nits(Optional)
1 x SO-DIMM, DDR3L 1600 MHz, 4GB 8GB (Optional)
1 x M.2 2242 SSD 128GB 256GB (Optional)
Windows 10 IoT Enterprise (64 bit) Windows 7 Professional for Embedded System (Optional) Windows Embedded Standard 7 (Optional)
G-Sensor, Light Sensor ,Temp Sensor
5% to 90% RH, Non-Condensing
MIL-STD-810G Method 516.6 Procedure I
MIL-STD-810G Method 514.6 Procedure I
Support EN62262 IK07 Rating
Compliant with EN 61000-4-2, enhanced ESD to ±12kV direct & ±15kV air
CE, FCC FCC (Electromagnetic Emissions), IC (ICES-003) UL60950-1, EN60950-1, PTCRB
1 x Power Button, 6 x Function Button (Programmable Function Key Configured by Winset)
1 x USB 3.0(Tablet) 1 x DB9 Connector for 2 x USB 2.0 Port(Docking)
1 x Gigabit LAN port(Docking)
2 x Speaker(Docking) 1 x CANBus or 1 x Audio(Docking)
1 x Micro SD Card Slot(Tablet)
1 x SIM Card Slot(Tablet)
6 x LED Indicator (WLAN, BT, UPS battery, HDD, Screen Blanking, Heater)
Tablet: 268 x 214 x 35 mm (10.6 x 8.42 x 1.37 inches) Docking: 202 x 245 x 52 mm (7.9 x 9.6 x 2.04 inches)
Tablet 1.7 kg (3.75 lbs) Docking 1.6 kg (3.53 lbs)
SOTI MobiControl Compliance
5M Power Cable with Fuse Kit 0.3M USB Cable 0.15M Power Converter Cable DC Jack Power Cable 84W Adapter with power cable Cable Clamp Kit Wi-Fi Antenna x 2 Quick Start Guide External Antenna Fixing Bracket Dock + Latch Locking Key Stylus Kit + Screw
1.8M RS232 Cable 0.3M Audio Cable 1.8M CAN BUS Cable 1.8M CAN BUS Open Wire Cable 2M IP65 LAN Cable GPS & LTE 2M Combo Antenna(VM240) GPS & LTE 5M Combo Antenna (VM9C) Magnetic Combo Antenna (VM10S) WWAN Antenna
7.6V UPS Battery (2S1P) Minimum 30 minutes
Docking: 10V-60V with ignition control  Tablet: 12V DC In
STANDARD ACCESSORIES
USB cable
Model Name: USC
Part Number: 9483098080K0
0.3m D-Sub 9 USB connector on dock to two standard USB host connectors
Power convert cable
Model Name: PCC-FM
Part Number: 94J602G030K2
Terminal block to adapter convert cable
External Antenna Fixing Bracket
Model Name: EAB-FMD
Part Number: 88111T201203
Firmly fixing the position of external antenna
Fuse Kit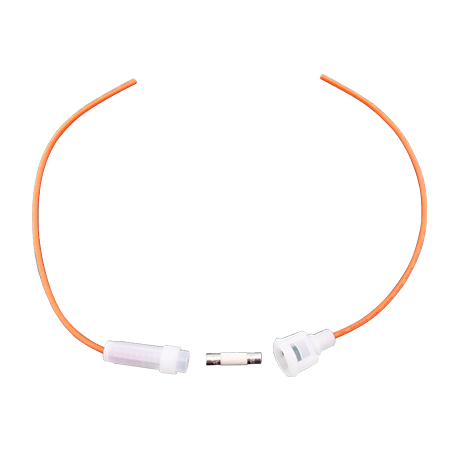 Model Name: FK-FMD
Part Number: 94JL01L01000
Wi-Fi Antenna
Model Name: WFA-FMD
Part Number: 397SM000000O
dual band Wi-Fi antenna – attached directly to dock
Stylus Kit + Screw
Model Name: SS-FM
Part Number: 98K000A0005T
Key for Vehicle dock
Model Name: KD-FMD
Part Number: 9B000000007N
To secure the device on the vehicle
Adapter
Model Name: EA10951C
Part Number: 922D084W12V1
84W Adapter with power cable
Power cable with Fuse
Model Name: PWC
Part Number: 98K000A0006O
5m DC Power cable straight connector
OPTIONAL ACCESSORIES
Magnetic Multi-Band Combo Antenna
Model Name: VM10S
Part Number: 397SM0000006
GPS & LTE MIMO Combo Antenna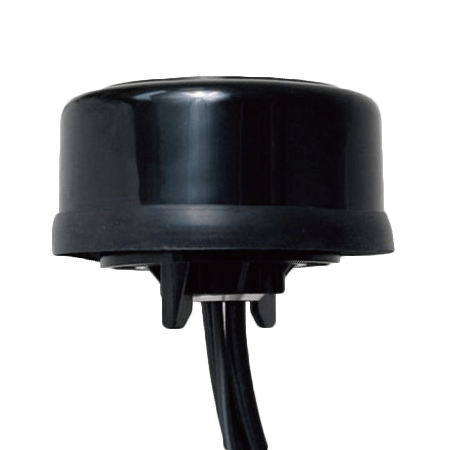 Model Name: VM9C
Part Number: 397SM0000008
GPS & LTE MIMO Combo Antenna
GPS Antenna
Model Name: GSA-FM
Part Number: 397SM000000N
CAN Bus Open Wire Cable
Model Name: CW-FMD
Part Number: 94E215L030K0
WWAN Antenna
Model Name: WWA-FMD
Part Number: 397SM000000T
WWAN antenna for higher accuracy - attached to the dock
RS232 Cable
Model Name: RSC
Part Number: 94G4094090K1
1.8m standard 9-Pin male com port cable
Adapter
Model Name: EA11011H
Part Number: 90PO12120005
1.2m
100-240V AC to 12V 120W DC
CAN Bus Cable
Model Name: CC-FMD
Part Number: 94E2150090K0
1.8m This cable connect the D-Sub 15 dock connector to a standard CANbus connector. Audio and CANbus share the same connector on the dock.
D-Sub 15 to 9 pin Female SAE J1939 and 9 pin Male SAE J1939
LAN Cable
Model Name: LN-FMD
Part Number: 94I0080080KQ
Audio Cable
Model Name: AC-FM
Part Number: 94E215R060K0
Dsub 15 pin to Audio out cable