Embedded computers are actually purpose-built processing systems, created for a certain, software-controlled activity. These are certainly not the traditional tower or personal computer consumer-grade pcs. our team is used to partnering with you in your home or even at the workplace. Treatments of embedded pcs can easily range from Industrial Automation, Digital Signage, and Self-autonomous Cars, to Area expeditions, and also much more. Usually ingrained pcs are actually hardened tools as their make use of situations usually tend to become typically in challenging extreme setting disorders, such as harsh temperature, resonance, surprise, dust, and moisture. There are a variety of forms of inserted computers, coming from sturdy commercial package PCs to panel Personal computers, mini PCs, industrial rackmount servers, auto pcs, and IoT gateways. Winmate is committed to help incorporate industrial IoT into your business by developing a comprehensive series of embedded platforms for users to customize solutions that help improve their industrial embedded systems in various scenarios, from factory automation, machine control, transportation, and IoT gateways to edge computing. the leader in Small Form Factor PCs – Winmate is a leading manufacturer of specialized computers and peripherals that includes Small, Tiny, and Mini PC computers. For 26 years we have actually delivered hundreds of tested reliable item services that have assisted clients along with a myriad of applications such as Installed Command, IoT (Internet of Factors), Digital Indicators, Active Kiosks, Thin-Clients, as well as Human/Machine User interface requests. Winmate's box PCs are small form factor mini PCs designed to fit in space-confined areas and are ideal for demanding applications within the Industrial, Commercial, Scientific Research, Defence, Public Safety, Utility, Transportation, mining and Telecommunications markets.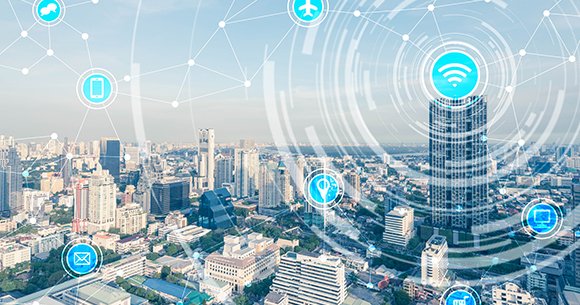 Winmate Box PC Embedded Computing is in use in a variety of applications, including as a component in a machine reliability system that does quality assurance in a pharma process line. Winmate configurable, rugged, fanless Embedded PC is built to commission your solutions faster and recognize revenue sooner. The Box PC Embedded Computing is a compact, reliable solution, at a similar price point to consumer-grade PCs. This box PC is made for production lines, warehouses, control cabinets, and other enduring environments with heat, dust, or machine vibration that would damage a consumer-grade PC. The Box PC Embedded Computing is small enough to fit next to your equipment and provide you with a smooth Windows operating system experience. It is fanless and has a wide operating temperature range. It also has abundant inputs/outputs and it runs on a quad-core Celeron CPU. Made to MIL-STD-810G, this rugged box pc features form elements for a range of commercial and challenging usages with the wall surface, VESA, and DIN-rail mounting. Attach all rugged box pc effortlessly with wired and wireless I/O, headless or otherwise, with a variety of processing energy and a wide range of utilization cases. However, Winmate's intelligent edge computing is still fragmented, highly scalable, and suitable for demanding environments, so whether it's transportation, automation control, food processing, or industrial manufacturing, these versatile Box PCs have been engineered to tackle them all.
Winmate's IoT Gateway is a highly versatile, intelligent embedded system that supports a wide range of applications such as industrial automation, smart transportation, facility management, and full Internet of Things (IoT) integration. Winmate's IoT gateway platforms offer secure and scalable computing and support Fieldbus interface and superior Wi-Fi and LTE connectivity, enabling seamless edge-to-cloud connection, data aggregation, filtering, and data transmission from the edge to the cloud with confidence. Winmate expands the EAC Mini IoT Gateway lineup with the compact, arm-based EACFA20 featuring a low-power-consuming Freescale Arm Cortex-A9 i.MX6 processor and operating system support for Android / Linux. As connected devices have slowly trended to becoming the norm in the industrial sector, IoT gateways are essential to tying this cloud-based ecosystem together by bridging the gap between data sent from sensors/devices to cloud servers. Designed as a variant of the modular EAC mini IoT Gateway, the EACFA20 is built to satisfy those that are value-oriented, with no compromises on the solid performance that our IoT gateway series provides. More than a dozen expansion possibilities are available thanks to the expansion modules providing plentiful options for additional serial interfaces such as CANBUS and digital I/O, or wireless connectivity options with 4G LTE. Wireless connectivity and all necessary connectors allow the EACFA20 to send data from manufacturing facilities directly to cloud servers, making it suitable for various IoT applications like a smart factory or machine automation and allowing you to increase operational efficiencies.
The Winmate intelligent Radio gateway bridges the gap between disparate radio systems used by Defence units, government agencies, and public safety organizations. RG100 enables these organizations to seamlessly connect by leveraging existing radio assets, regardless of the radio network, endpoint, or frequency used. Because RG100 is a full-featured platform, radio users can communicate directly with users on any SIP end device and participate in the same voice conferences.
Superior Performance, Efficiency, and Time-to-Market for Rapid Adoption Get the scalability, intelligence, and data center cloud integration you need to unlock the value of your data. Accelerate your critical workloads from core to edge to the cloud while decreasing application outages and reducing storage requirements with advanced deduplication. Winmate intelligent embedded systems is an effective solution for industrial application. Rack Server is available as a 2U rugged server grade IPC, rack mount Display, and PPC designs for the server room. high-performance tower server and networking storage security High security without a lagging rack mount server, the WINMATE 2U rack server doesn't sacrifice performance when keeping your network safe and running. This single-processor rack server in a compact 2U form factor is built to inmate's high standards for maximizing uptime for expanding businesses or edge deployment and includes Intel® designed to secure application code and data. The WINMATE 2U rack server provides flexibility and ease of management for your growing business. With multiple configuration options including DDR4 memory, GPU support, and an array of storage options, it can handle your current workloads and easily scale to meet future demands. Ideal applications include IT infrastructure, web serving, virtualization, and edge workloads. When your business needs an energy-efficient server to handle large workloads and only has a small footprint available, the WINMATE 2U rack server is an ideal solution. The WINMATE 2U rack server provides enterprise-level, 8-core performance while using no more than 95W CPUs. Its shorter-depth rack accommodates the space-constrained environments found in many SMBs, remote/branch offices, and edge applications.
Winmate is committed to helping its customers stay competitive and adapt to the ever-evolving digital landscape. They achieve this by designing and developing modular building blocks that exceed the expectations of even the most demanding industries. With over 26 years of experience producing embedded boards and modules, Winmate provides top-performing solutions for embedded applications in the most challenging environments. Their portfolio includes different form factors such as COM Express, Single Board, Compact PCI, and Small Form Factor, allowing them to meet the specific needs of their customers. Embedded board computers are an ideal solution for industrial applications that require a compact and flexible solution capable of powering high-performance modules to low-powered mobile applications. Winmate's embedded boards and modules are designed with the highest standards of durability, efficiency, and performance in mind. For those seeking alternatives, Winmate reputable provider of embedded board computers with a wide range of products that cater to different industries and applications.
Winmate provides accessories designed for our SBC or BOX PC, from video signal converter board to capture card. This gives you the best flexibility to build what you need for various applications. The power Converter Board allows internal SAS or SATA ports to be extended outside the system.